The global breakfast cereal market size is expected to reach more than $52.3billion by 2023.
With a staple ingredient of grains (oats, rice, barley, wheat and corn), some cereals like porridge contain nothing else, while other varieties include colours, salts, preservatives and sweeteners.
Breakfast-on-the-go options, such as cereal bars and breakfast pots are increasing in popularity, and rising health awareness among consumers is driving the growth of healthier options.
While cereal has long been touted as a healthy breakfast option, the reality is that many brands, particularly those aimed at children, are significantly unhealthy.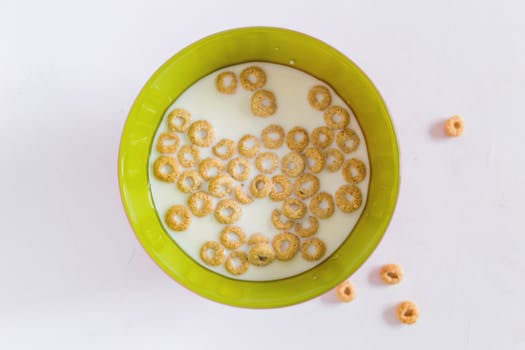 Nestle has worked hard to reduce the salt and sugar content in its range of cereals, and in 2017, their cereals were made with 48 million fewer teaspoons of salt, 508 million fewer teaspoons of sugar and 285 million extra servings of whole grain, compared to 2003 levels.
They've taken their commitment further by promising that, since the end of 2015, sugar content in Honey Cheerios and Nesquik has been reduced by at least 30%, advising that there is "no more than two teaspoons of sugar per 30 grams serving of all cereals popular with children and teens". That's almost half the recommended sugar intake of 4-6 year olds, so it forms a significant proportion of a child's diet.
A single can of fizzy drink contains around 9 teaspoons of sugar, which is more than the recommended daily intake for children of 11 years+. In a single can.
Start your day right with a breakfast that will keep you full til lunchtime ensuring you won't experience a sugar crash mid-morning.
Porridge is the top choice for a heart healthy breakfast, according to the British Heart Foundation. With no added sugar or salt, the BHF suggests topping with a sliced banana – 80g = one portion of the recommended 5-a-day – the beta-glucan rich breakfast can help lower your cholesterol levels.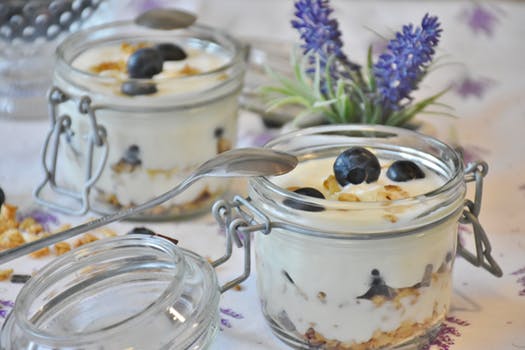 If not porridge oats don't appeal during the warmer weather, why not consider a no added salt or sugar muesli. Full of grains, nuts and dried fruit for sweetness, be sure to choose a version that isn't full of hidden sugars (many contain sweetened dried fruit, especially tropical fruit versions or those containing banana chips).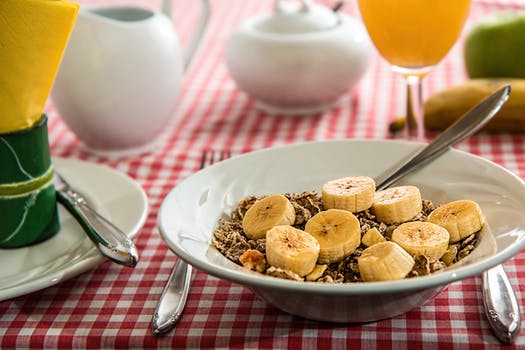 Naked cereals, such as shredded whole wheat, won't have salt and sugar added to them, but cornflakes and bran flakes do. Beware so-called healthy options with their high fat and sugar content. And maybe save the chocolate granola as an occasional treat.
Find out more about heart-healthy breakfasts from the British Heart Foundation.