Hybrid foods have been big business since cronuts – the croissant/doughnut fusion – hit the food world in 2013.
Invented by New York City pastry chef Dominique Ansel of the Dominique Ansel Bakery, the pastry resembles a doughnut and is made from croissant-like dough filled with flavoured cream and fried in grapeseed oil. The name cronut was trademark registered at the US Patent and Trademark Office and official cronut pastries are sold only at the Dominique Ansel Bakeries in NYC, LA, Tokyo and London.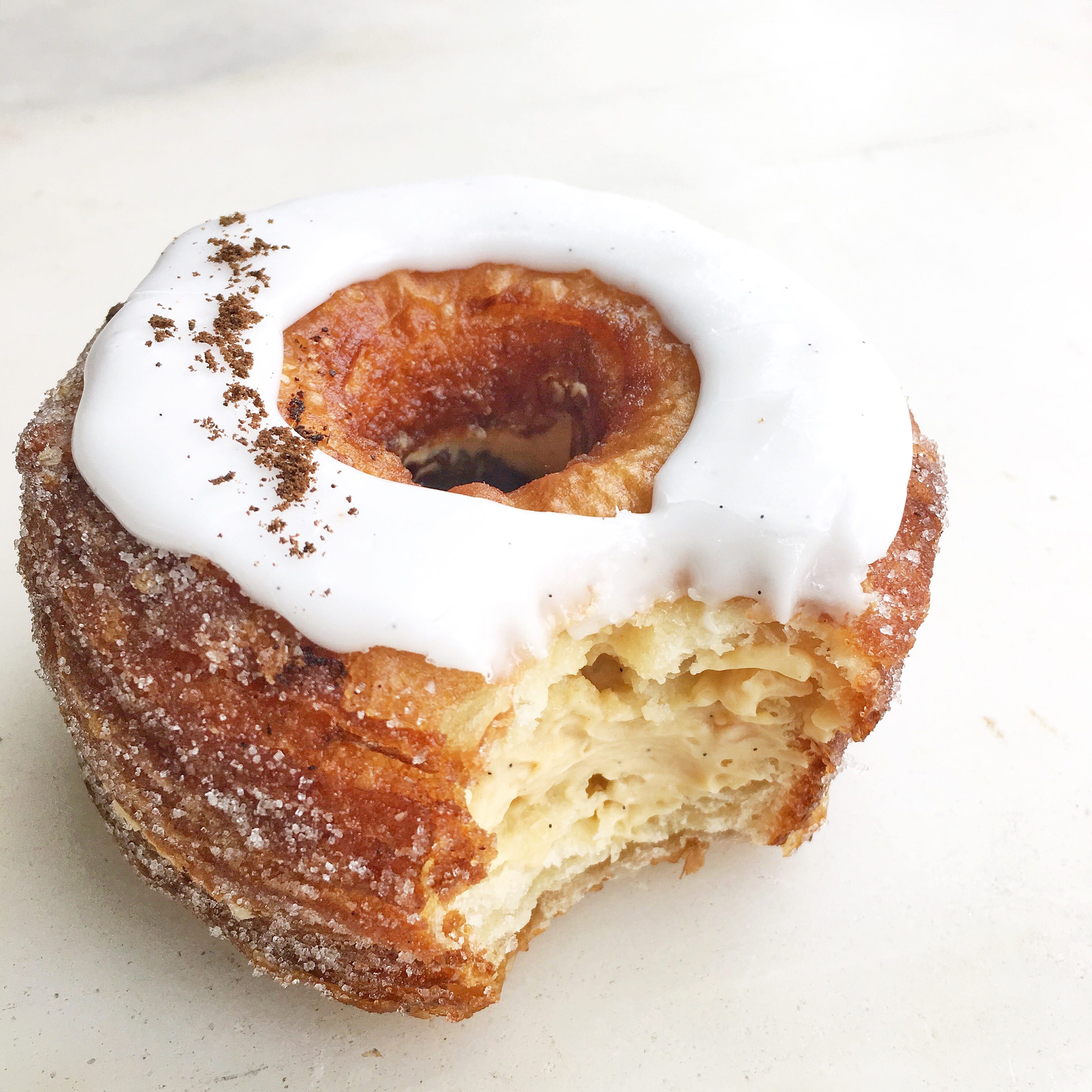 Ansel opened his bakery in Manhattan's Soho neighbourhood in 2011 and in 2014, the James Beard Foundation named him America's best pastry chef. Other innovations include a chocolate chip cookie shot, a sundae in a can, and a chocolate souffle hidden in brioche.
The croll (croissant and roll) and the cruffin (croissant and muffin) have given rise to the latest crossover – a crossushi , a fusion of croissant and sushi.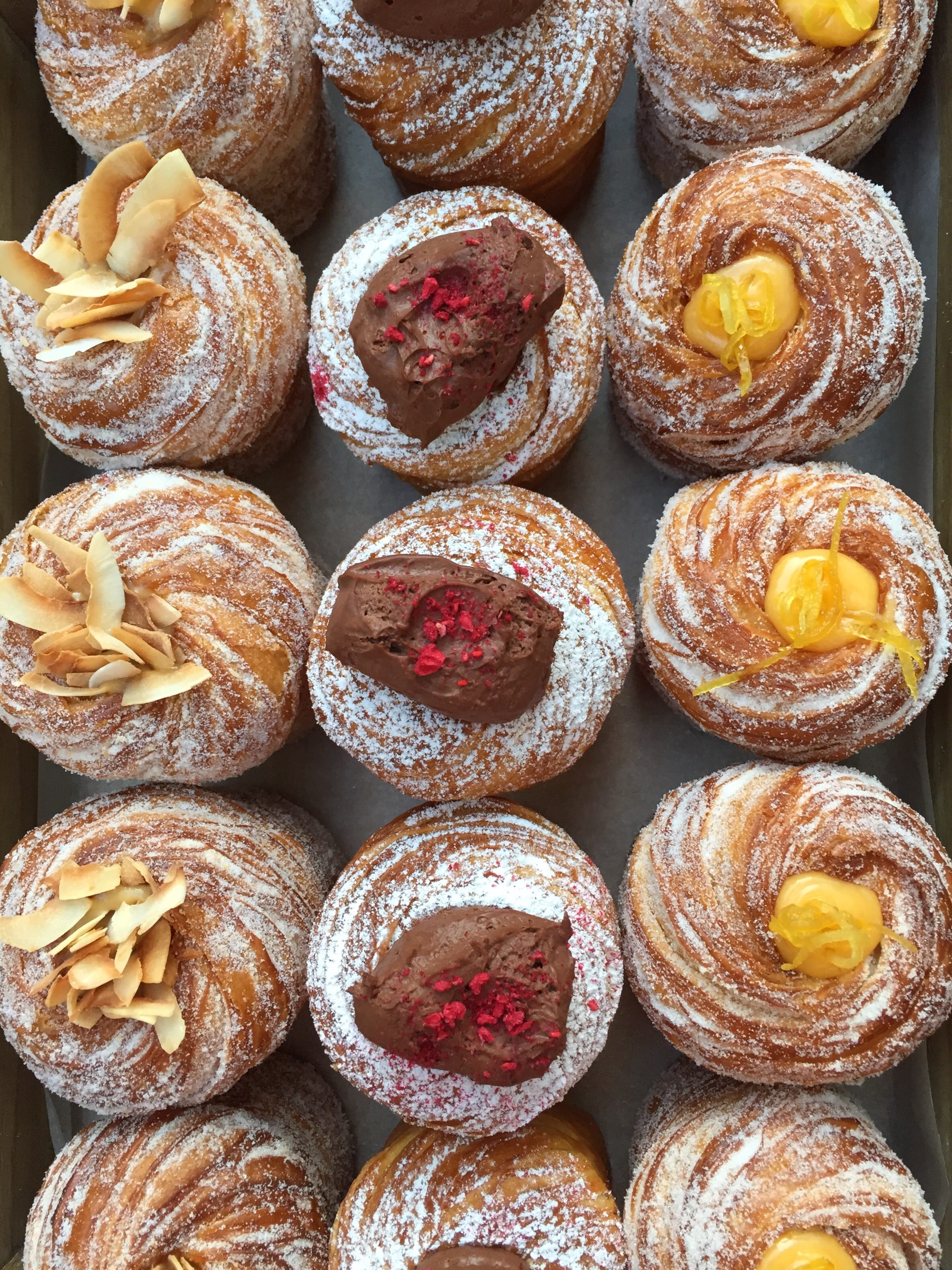 The crossushi concept hails from American bakery Mr Holmes Bakehouse (@mrholmesbakehouse) and is sold at the chain's stores in LA, San Francisco and Seoul in South Korea. Also known as a Californian Croissant, the pasty is filled with smoked salmon, wasabi and pickled ginger nori seaweed roll, topped with sesame seeds and served with a soy sauce sachet.
Dagels, or dogels are hybrid foods and made up of doughnuts and bagels, and sometimes referred to as boughnuts, can be sweet – filled with everything from fruit jams and curds – or savoury – cream cheese, brined salmon or bacon.
In 2017, Waitrose launched a new range of vegetable yoghurts. Ingredients like avocado, beetroot and butternut squash were blended with fruits and other ingredients to encourage the UK to keep up with the US, which was already enjoying carrot, beet and parsnip varieties.
In Singapore, the fonut is a fish donut, but in the West, fonuts can refer to faux doughnuts, which are gluten free and vegan-friendly.
The lotzel is a lobster tail-shaped pretzel, invented by Cronut king Ansel in 2014. Soft pretzels are stuffed with peanut butter and butter-crunch brittle and formed in the shape of a lobster backside. The snack comes with sea salt and butter sauce for dipping.
It sounds incredible, but with some people calling it the penis pretzel, it remains to be seen how popular it will be, and importantly which name consumers will use when buying the dough-based snack.