Vegan Curried Cauliflower & Lentil Soup
This vegan soup is perfect all-year-round and ideal fo a light lunch or full meal…
Ingredients
150g red lentils
1 cauliflower
2 tsp fennel seeds
1/2 lemon, juiced
3 tbsp curry paste
1 tbsp oil
Method
Remove the outer leaves, remove the stalk, and roughly chop your cauliflower into small florets before tossing 1/4 it with 1 tsp fennel seeds and 1 tbsp oil. Make sure you season well, and then leave in a roasting tin for later.
Next, heat your oven to 200C fan/gas 7 and heat 1/2 tbsp oil in a large saucepan over medium heat. Add the rest of the fennel seeds and toast them for approximately 2 minutes before adding your lentils and remaining cauliflower. Add your chosen curry paste followed by 1 litre water and gradually bring to the boil. Simmer until the lentils are cooked through and the cauliflower is tender (around 25 minutes).
While it simmers, pop the tray of roasting cauliflower into the oven for about 20 minutes until it's crispy. Meanwhile, pour the soup mixture into a food processor (or blender) and blend until it is smooth with very few lumps. Afterwards, pour back into the saucepan and heat it up. Add some water if it's a little too thick and add then add the lemon juice. Serve in soup bowls and top with the roasted cauliflower and toasted fennel seeds to serve.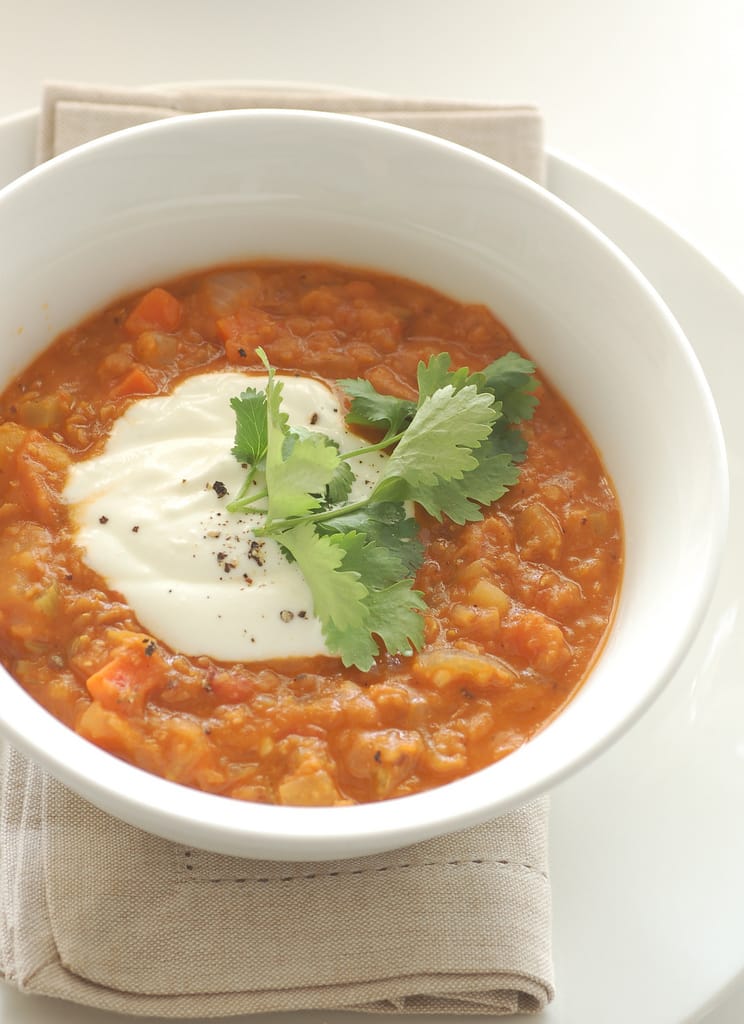 Garlic Mushroom Penne
Ingredients
200g closed cup mushrooms, chopped
1 large can chickpeas
115g wholemeal penne pasta
1 tbsp lemon juice
1 large garlic clove
2 red onions, sliced
2 tsp tahini
2 tsp rapeseed oil
1/4 tsp coriander
handful chopped parsley
Method
To make the houmous, in a bowl, add the chickpeas and their liquid along with the garlic, lemon juice, coriander, and tahini. Using a hand blender, blitz it all together until it becomes a wet paste with a little texture from the chickpeas.
Meanwhile, cook the pasta according to the pack instructions. In a large non-stick wok, heat the oil and add the mushrooms and onions remembering to stir frequently until they begin to caramelise. Drain your pasta and tip it in with the mushrooms and onions before removing it from the heat to stir in the parsley and houmous. Squeeze over the lemon juice and toss lightly before serving.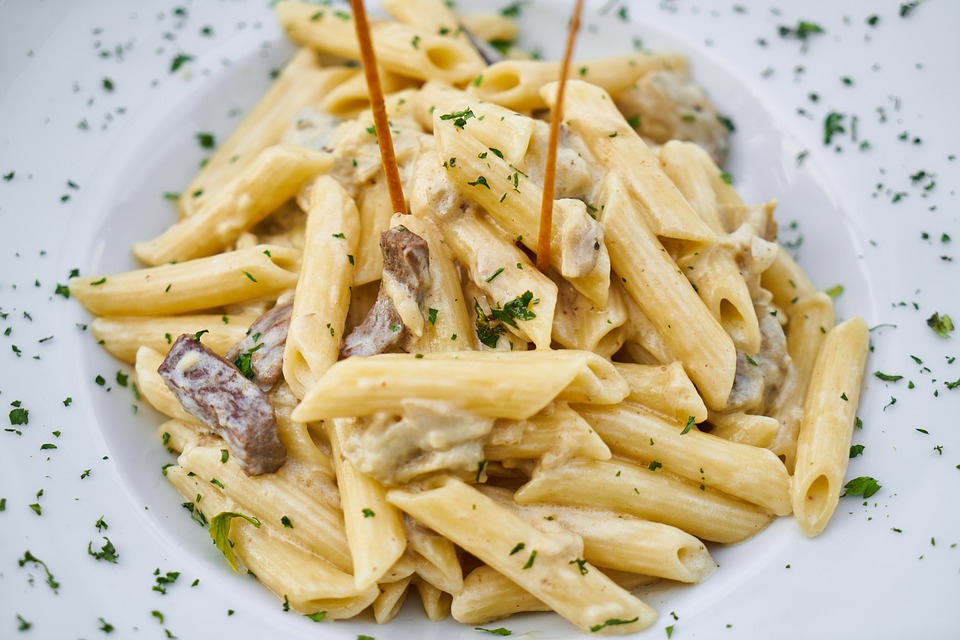 Coconut & Banana Pancakes
Ingredients
400ml coconut milk, canned
150g plain flour
2 banana, thinly sliced
3 tbsp gold caster sugar
vegetable oil, for frying
2 sp baking powder
Method
Sift the baking powder and flour into a large bowl before stirring in 2 tbsp of the gold caster sugar and a little pinch of salt. Next pour the coconut milk into a separate bowl and whisk in any separated fat. Measure out 300ml of the milk and then slowly add it to the flour mixture and whisk until you are left with a smooth batter.
In a shallow frying pan, heat some oil and use approximately 2 tbsp of batter for each pancake you make. Don't fry more than two at a time. As the pancakes cook, push a couple of banana slices into them. Once bubbles begin forming and popping and the edges look dry, flip the pancakes over and cook for one minute. Coconut milk pancakes are fragile, so flip them with care!
Meanwhile, in small saucepan heat the remaining sugar and coconut milk with a pinch of salt. Simmer the mixture until it begins to thicken into the consistency of single cream. You can use this as a sauce for your pancakes!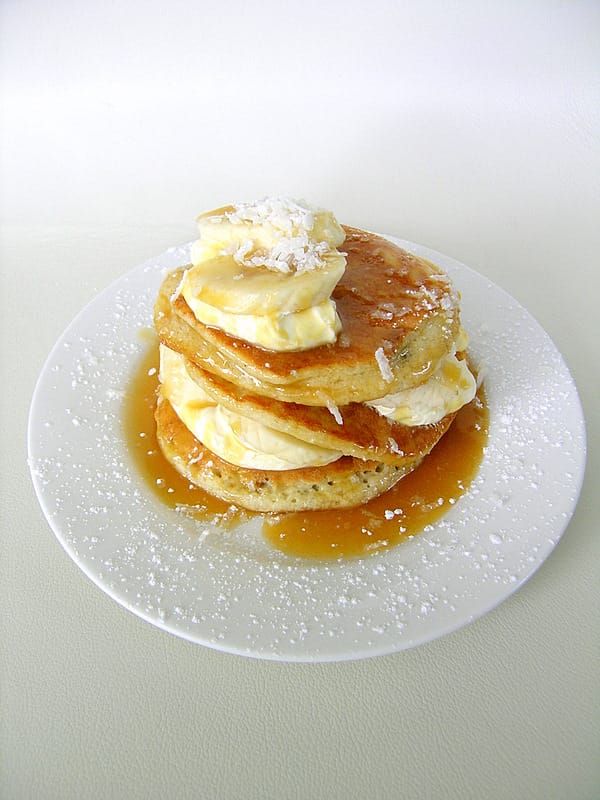 Creamy Squash Linguine
Ingredients
3 peeled garlic cloves
350g linguine
350g butternut squash, chopped
3tbsp olive oil
Handful sage
Method
Heat your oven to 200C/180C fan/gas 6. On a baking tray spread out your chopped butternut squash with the garlic and drizzle with olive oil and season. Roast until soft (about 35 – 40 minutes).
Meanwhile, cook your linguine according to pack instructions. When you drain it, reserve some of the water (about 400ml). Using a blender, blitz together the reserved pasta water and the roasted squash. In a small frying pan, heat some oil and fry the sage until crispy before draining it on kitchen paper. Tip the sauce and pasta into the pan and heat through. Sprinkle the sage on top.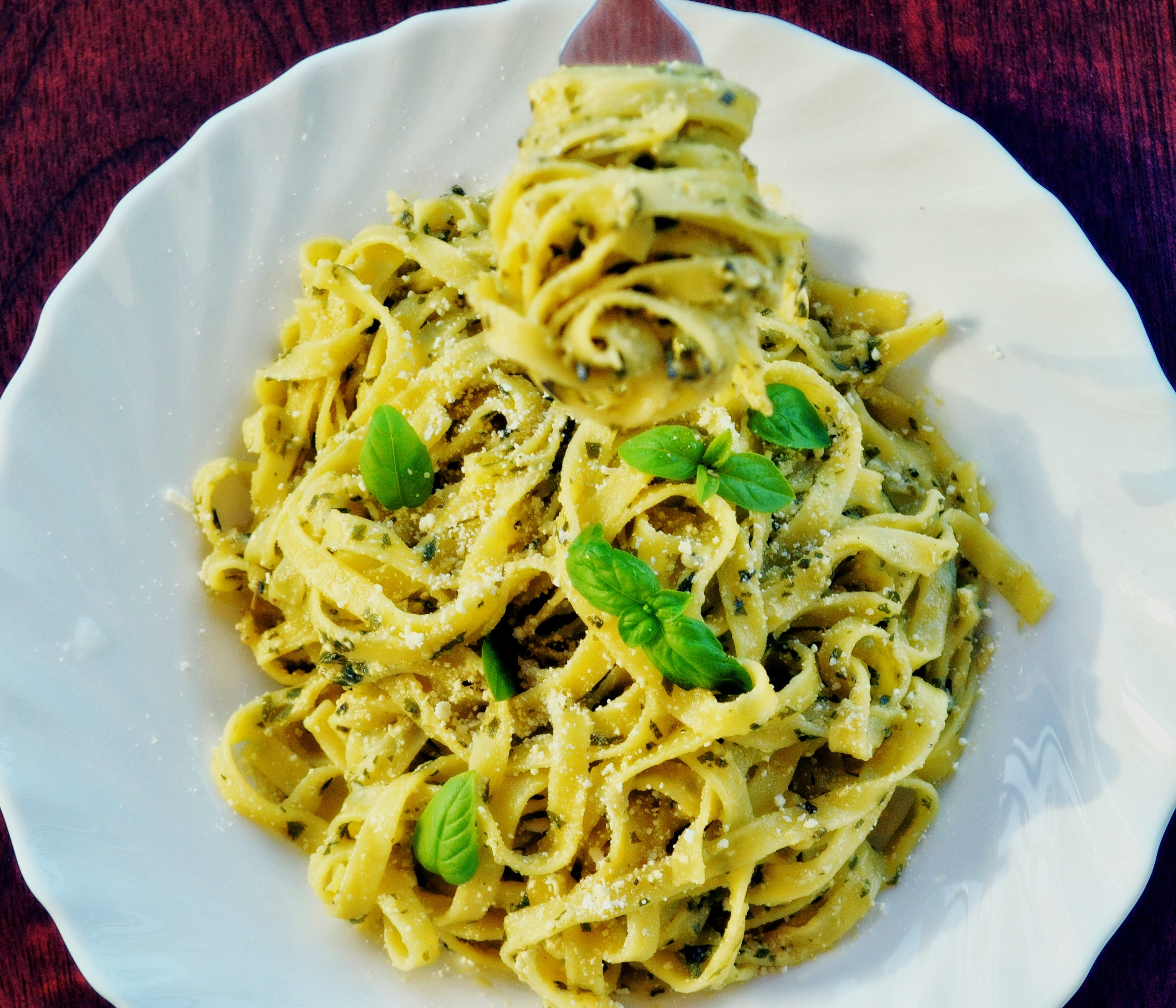 Vegan Cupcakes with Banana & Peanut Butter
Ingredients
140g golden caster sugar
240g self-raising flour
40g egg-free mayonnaise
1 tsp bicarbonate soda
2 large ripe bananas, mashed
1 tsp vanilla extract
Icing
2 tbsp peanut butter, smooth
25ml almond milk
250g icing sugar
80g vegan margarine
Method
Heat your oven to 170C/150C fan/gas 31/2. Line 16 muffin tins with cases. In a large mixing bowl, combine the sugar, flour, bicarbonate of soda, and 1/2 salt. In a separate bowl or jug, mix the mashed bananas, mayonnaise, and vanilla extract before pouring into the dry ingredients and mixing until it all comes together.
Spoon the mixture into your muffin cases and bake for approximately 20 minutes or until golden and browning around the edges. Retrieve these vegan treats from the oven and leave to cool and room temperature.
To make the icing, combine the icing sugar and margarine in an electric mixer while carefully adding the milk. Mix until entirely combined. Next, stir in the peanut butter before piping the mixture on top of your yummy vegan friendly cakes.