Cakes are for more than just birthdays.  With so many variations to try you can serve these desserts on any occasion.  These cake recipes are easy and simple to follow.  You can't go wrong!
Red Velvet Cake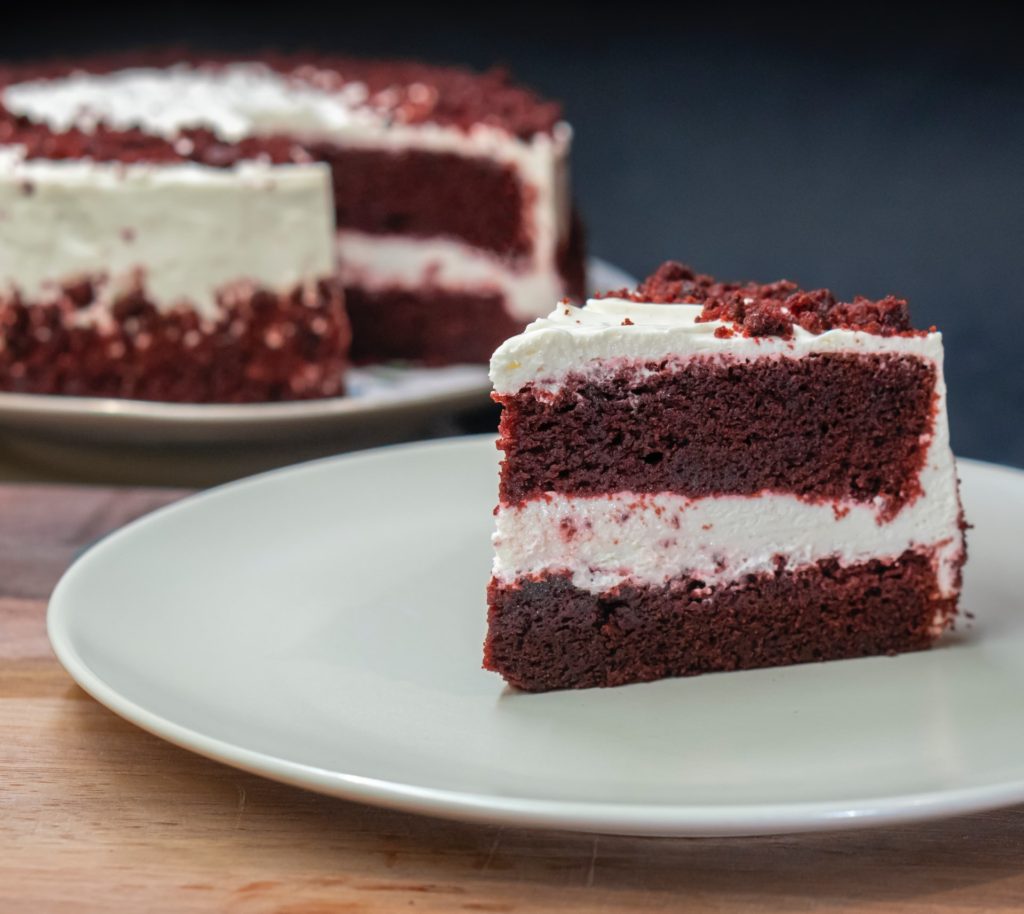 The perfect cake for celebrating Valentine's day.  Red velvet cake is a crimson cake topped with smooth buttercream icing to add extra sweetness.  Although it's often made with three layers, this is one of those desserts that still manages to remain light and fluffy.  Don't be fooled into thinking red velvets are just your average chocolate cakes, they're so much more.  Try it for yourself with this red velvet cupcakes recipe.
Pineapple Upside Down Cake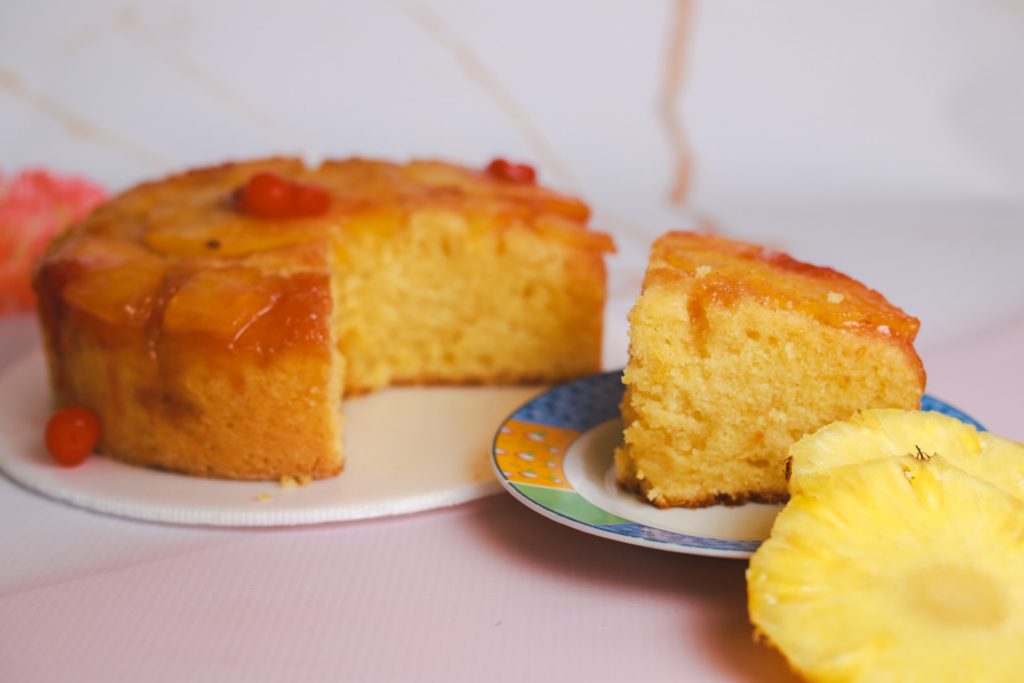 Pineapple upside down cake is one of the desserts that I remember well from my primary school lunches as I always looked forward to the days when it would be served.  It's a moist cake with the pineapple giving it a unique tangy flavour.  These cakes is best served with cream or custard, personally I prefer the latter, but both are so good.
Victoria Sponge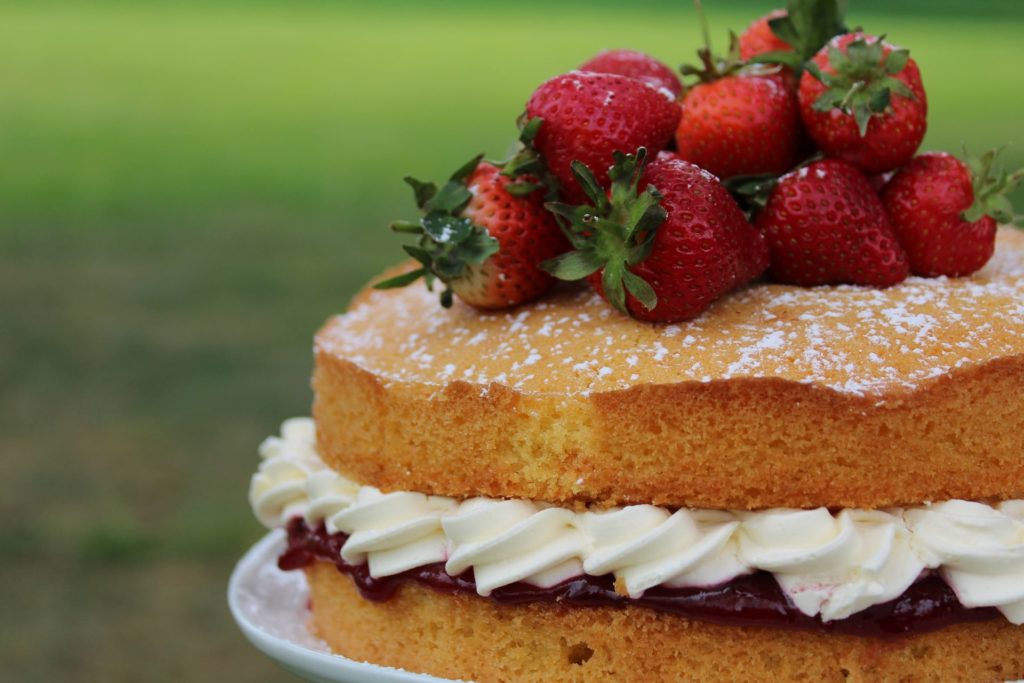 One of Britain's classic desserts, it's hard to beat a Victoria sponge.  Two light sponge cakes with a thick layer of jam and buttercream in-between, topped with a sprinkling of icing sugar.  A Victoria sponge is a staple of afternoon teas and garden parties.  A simple yet elegant cake.  You can never go wrong with a Victoria sponge.
Coffee Cake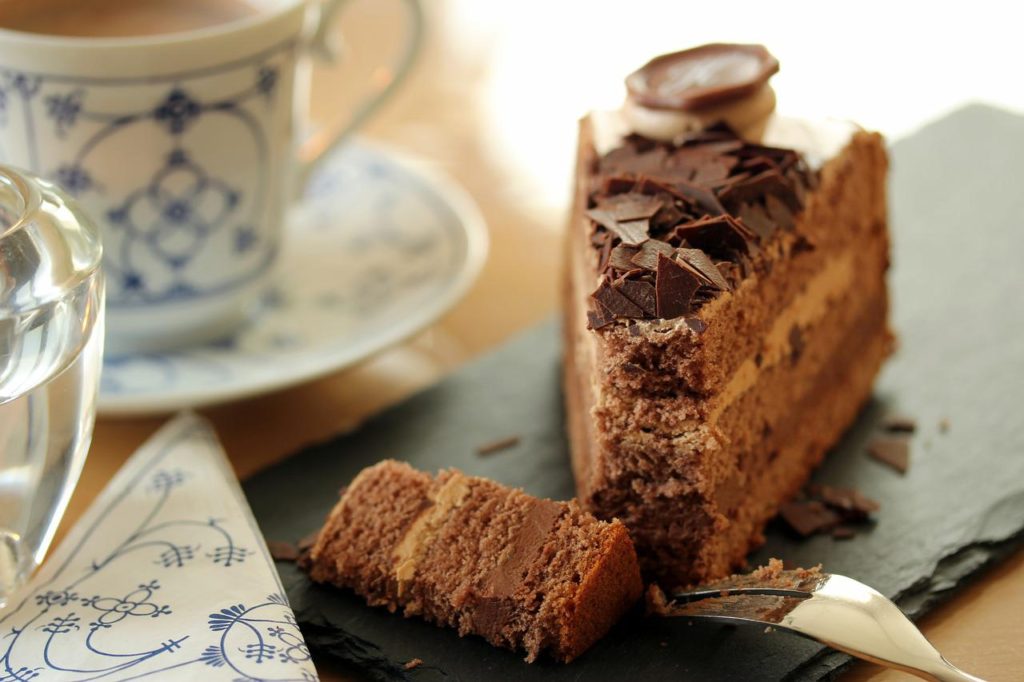 One of the desserts that my grandmother loves to make, coffee cake is one of my favourite kinds of cakes.  Both the sponge and buttercream icing are flavoured with coffee, and walnuts are an optional addition to the top.  If you're not fond of or allergic to nuts you can mix it up and experiment with other toppings like chocolate chips of shavings.
Carrot Cake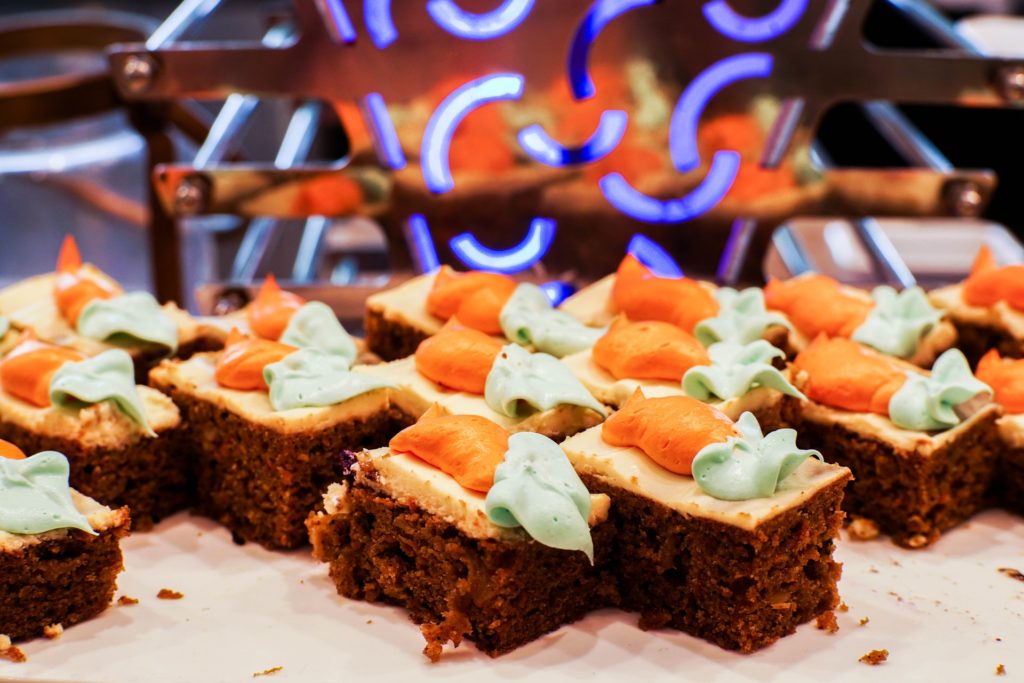 Carrot cakes are the desserts I would always be good for if I was trying to trick myself into being a little healthier.  It has grated carrots mixed into the cake batter.  The sweetness of the carrots combined with the cream cheese topping and spice of the cinnamon make for a lovely treat.  You can also add walnuts and pecans for added flavour and texture.
Chocolate And Banana Loaf
Another classic that my mum would make to trick me into eating some fruit was the chocolate banana loaf.  This cake is super easy to make, you just mix the ingredients together and bung it in the oven.  There's no need to faff about with any icing or toppings.  It's a really good recipe to introduce children to baking.  Plus, when paired with some ice cream or cream these loaves make wonderful desserts to serve at dinners or gatherings.