During the week, our evenings can easily get away from us – some of us simply don't have the time (or energy) to spend an hour leaning over a hot stove. So to make your week nights easier, here are 5 easy 15 minute meals to help you out and and keep you satisfied.
Carrot & Ginger Soup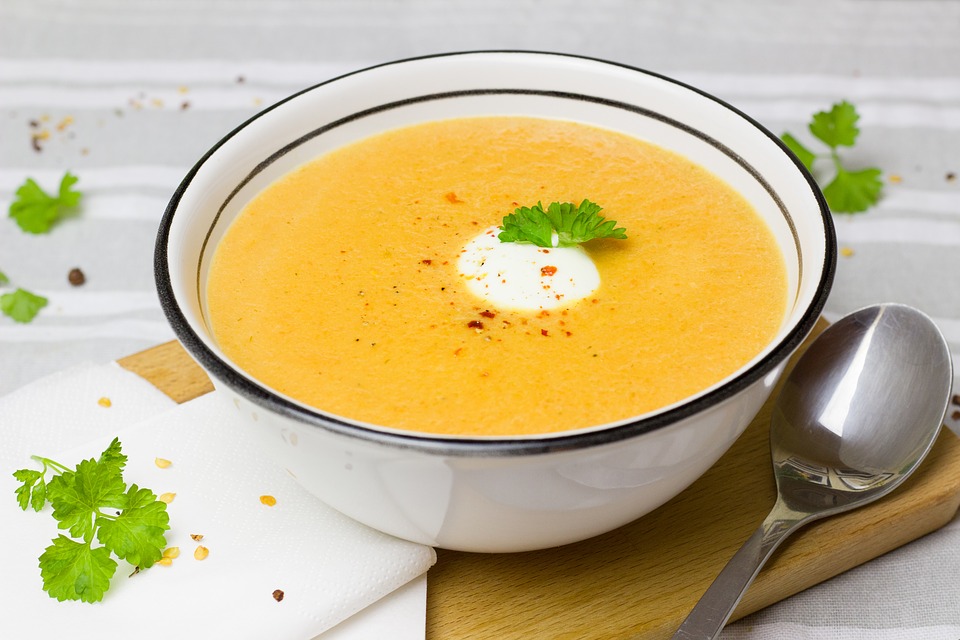 Ingredients
1 tablespoon ginger, grated
3 large carrots
200ml vegetable stock
1 teaspoon turmeric
a pinch of cayenne pepper
1 tablespoon soured cream
20g wholemeal bread
Method
Peel and chop your carrots before putting them in a blender with the turmeric, cayenne pepper, ginger, wholemeal bread, vegetable stock, and soured cream. Blitz until smooth, unless you like a few lumps. Heat in a large saucepan over medium heat until it is piping hot. If you'd like, you can swirl in some more soured cream and sprinkle some more cayenne pepper to serve.
Mixed Grain Feta & Beet Salad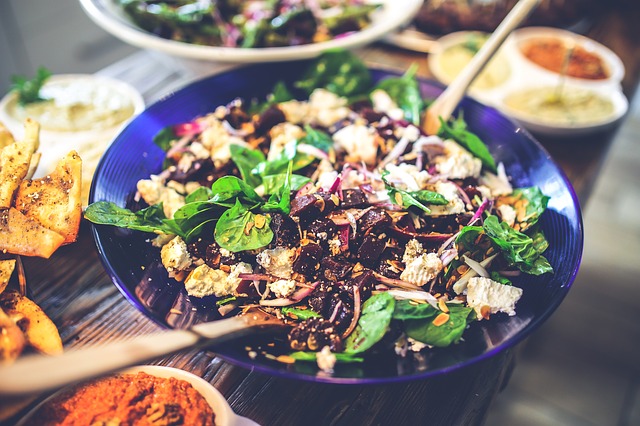 Ingredients
100g marinated feta
110g bag mixed leaves
400g beetroot, chopped
1 mix-grain pouch, ready-to-eat
100g salad veg of your choice, sliced
Method
In a large salad bowl, toss all the ingredients together and season. The feta oil will create a tasty dressing for the salad.
Creamy Tomato Corgetti
Ingredients
250g corgetti
350g tomato and marscarpone sauce
4 Parma ham slices
1/2 cup basil
Method
Tear apart your basil and ham. In a large frying pan over medium heat, dry-fry the Parma ham until it begins to crisp. Transfer to a plate and set aside. Add the tomato and marscarpone sauce to the frying pan and cook for two minutes before tossing in the corgetti. Cook for a further one minute, or until it has warmed through thoroughly. Serve in bowls and top with the basil and crispy parma ham.
Spaghetti & Fresh Tomato Sauce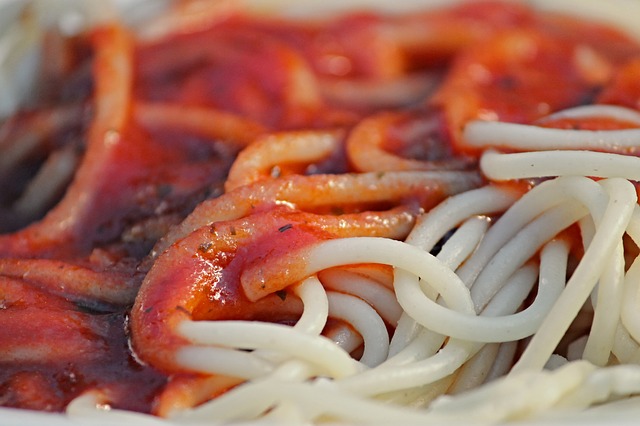 Ingredients
300g tomato, diced
200g spaghetti
125g mozzarella ball
1 red chilli, finely chopped and deseeded
2 shallots, finely chopped
2 teaspoon caster sugar
1 lemon, zested
1 tablespoon red wine vinegar
1 tablespoon
handful basil leaves, torn
Method
Cook your pasta according to the pack instructions. In a large mortar, mash together the chilli, oil, lemon zest, shallots, vinegar, tomatoes, and sugar along with some sea salt and freshly ground black pepper. Drain your pasta, and toss it with the mozzarella and tomato mixture. Scatter the torn basil over the top to serve.
Blackened Salmon Fajitas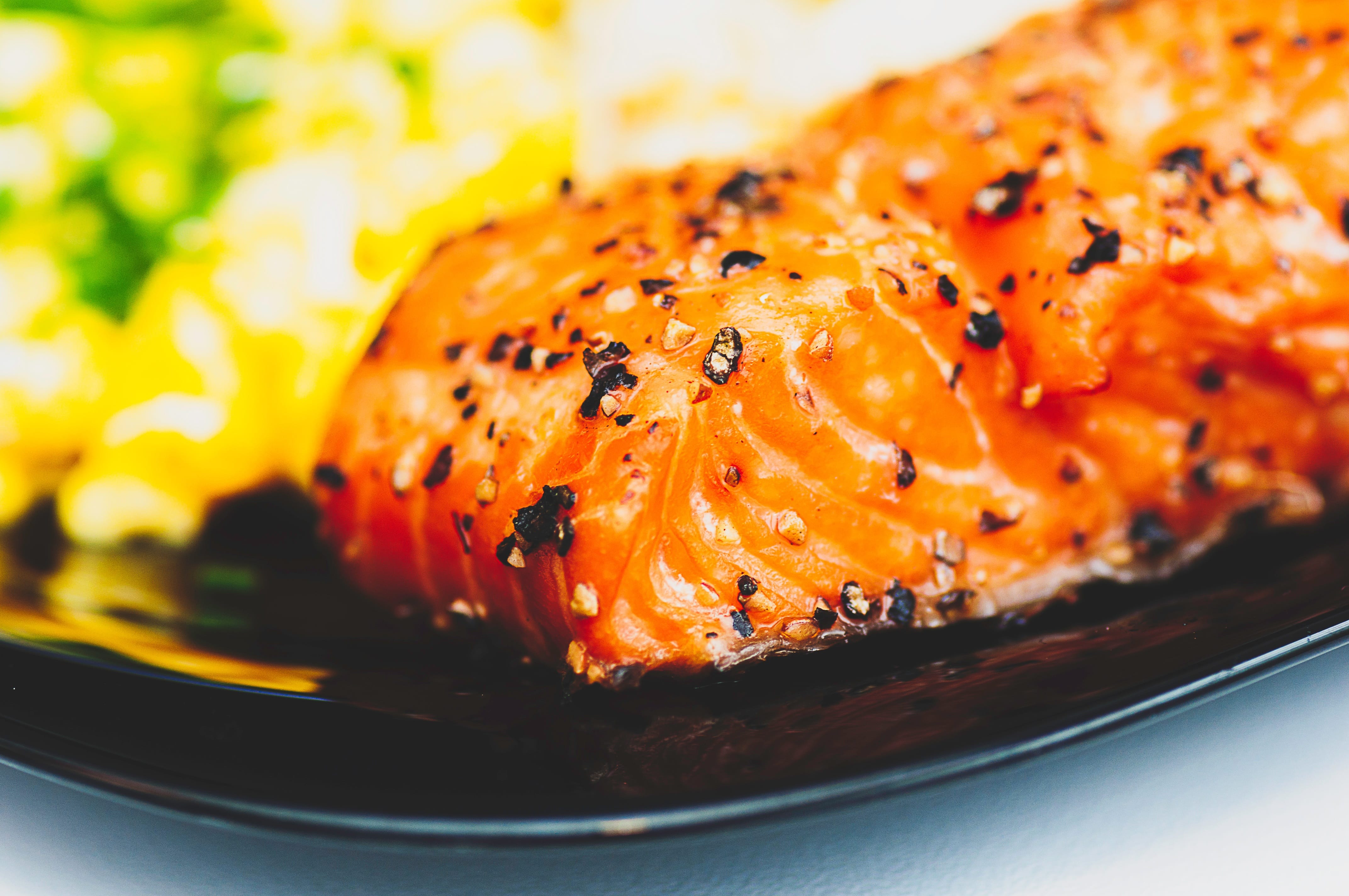 Ingredients
2 avocados
1 fajita kit
2 limes
4 salmon fillets
2 tablespoon sunflower oil
Method
Coat the salmon fillets with the fajita spice mix and 1 tablespoon of the oil. In a frying pan, add the other tablespoon sunflower oil and fry the salmon fillets for approximately 8 minutes or until blackened.
Meanwhile, mash the avocados using a fork, and squeeze over the juice of one lime before seasoning. Cut the salmon into large flakes and serve with the avocado mash, tortillas, lime wedges, and salsa.