Happy Pancake Day! To celebrate, we've got a fantastic recipe for delicious blueberry vegan pancakes so that everyone can enjoy Shrove Tuesday this year.
Serves: 6
Ingredients
Batter
180g flour
2 tablespoons baking powder
1 tablespoon sugar
300ml soya milk
pinch of salt
2 tablespoons oil
oil for frying
Blueberry syrup
150g blueberries
120ml water
100g sugar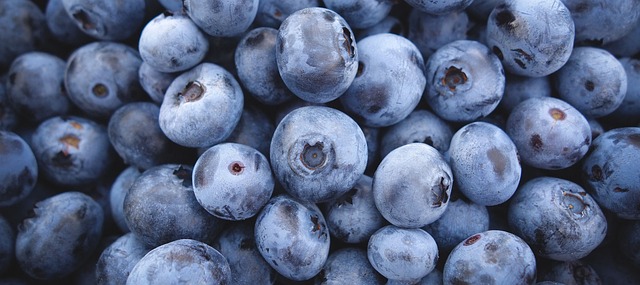 Method
To prepare the delicious blueberry syrup, in a small saucepan, combine the water, sugar, and blueberries over medium heat. Bring it to the boil before reducing until the colour becomes deep blue and has a syrupy consistency.
Meanwhile, to prepare the pancakes, in a large mixing bowl or jug – combine the sugar, flour, baking powder, and salt. Then, gradually add the oil and soya milk while whisking until you're left with a creamy batter with no lumps.
In a small to medium frying pan, heat up the extra oil before pouring a serving of the batter into the frying pan. Try to use around 1/2 cup of batter per pancake. Fry the pancakes for a few minutes on each side or until they are a nice golden brown colour. Don't leave the pancakes unattended as they can quickly burn.
Serve as stacks and drizzle with the blueberry syrup and any fruit of your choice. Enjoy!