Nestled in the Kent countryside close to the cathedral city of Canterbury, a family-run business is giving coffee culture a run for its money, as a refreshing new trend for tea emerges, from Earl Grey to Green Tea and everything inbewteen.
High tea and afternoon tea are already traditions of Britain enjoyed in most establishments, but tea-houses are growing in popularity.
Owned by local ladies, mother and daughter Claire and Meg Raraty-Squires, The Sondes Tea House has breathed life back into Selling, the local village where it can be found. It's a short walk from the village train station, and has a general store attached, which proved a lifeline to the locals when the Beast from the East landed. Selling gourmet food products, many of which are locally sourced, the Sondes also employees local people, from the hamlet itself as well as the villages surrounding it.
Claire and Meg took time to share a brew with me while we talked all things tea.
The moment you enter The Sondes, you're transported from 2018 British countryside to the elegant British colonial style of Raffles. The environment is chic and artsy but its plush sofas and deep arm chairs encourage you to sit and stay a while, and maybe read one of the freely-available papers or magazines while you wait for your tea to brew.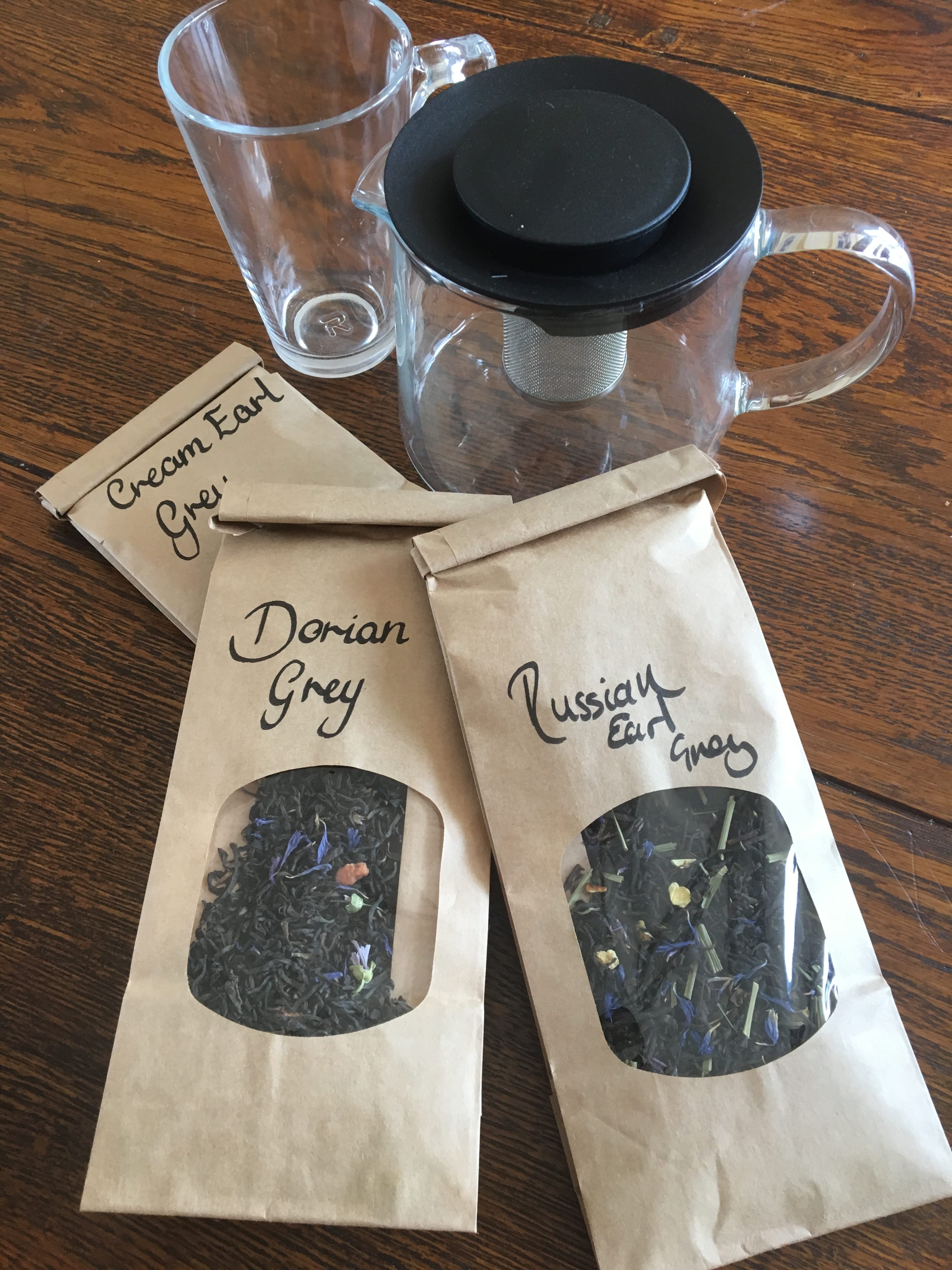 Because, says Claire, tea is something to be savoured.
"We've lost the art of afternoon tea," she says, "taking the time from a busy day to just sit and savour a moment to rest and refresh. Taking a break at 11am for a coffee is well observed, but a 4 o'clock stop for tea is no longer something we do. I want to bring that art back."
Claire and Meg bought The Sondes in 2016, taking a year to restore the old pub and opening on the day of the General Election. It's been busy ever since.
Claire continues: "I've always wanted to do tea and I fully support rural enterprise, so here we are."
The pub had passed through a number of owners, standing empty, before the Raraty-Squires purchased and renovated it. Local residents, who had campaigned against the building's change of use proposal, were delighted to see the tea rooms open, and even more delighted to see it doing so well. The General Store attached is the closest store to the village and locals and visitors alike are putting the new amenities to good use.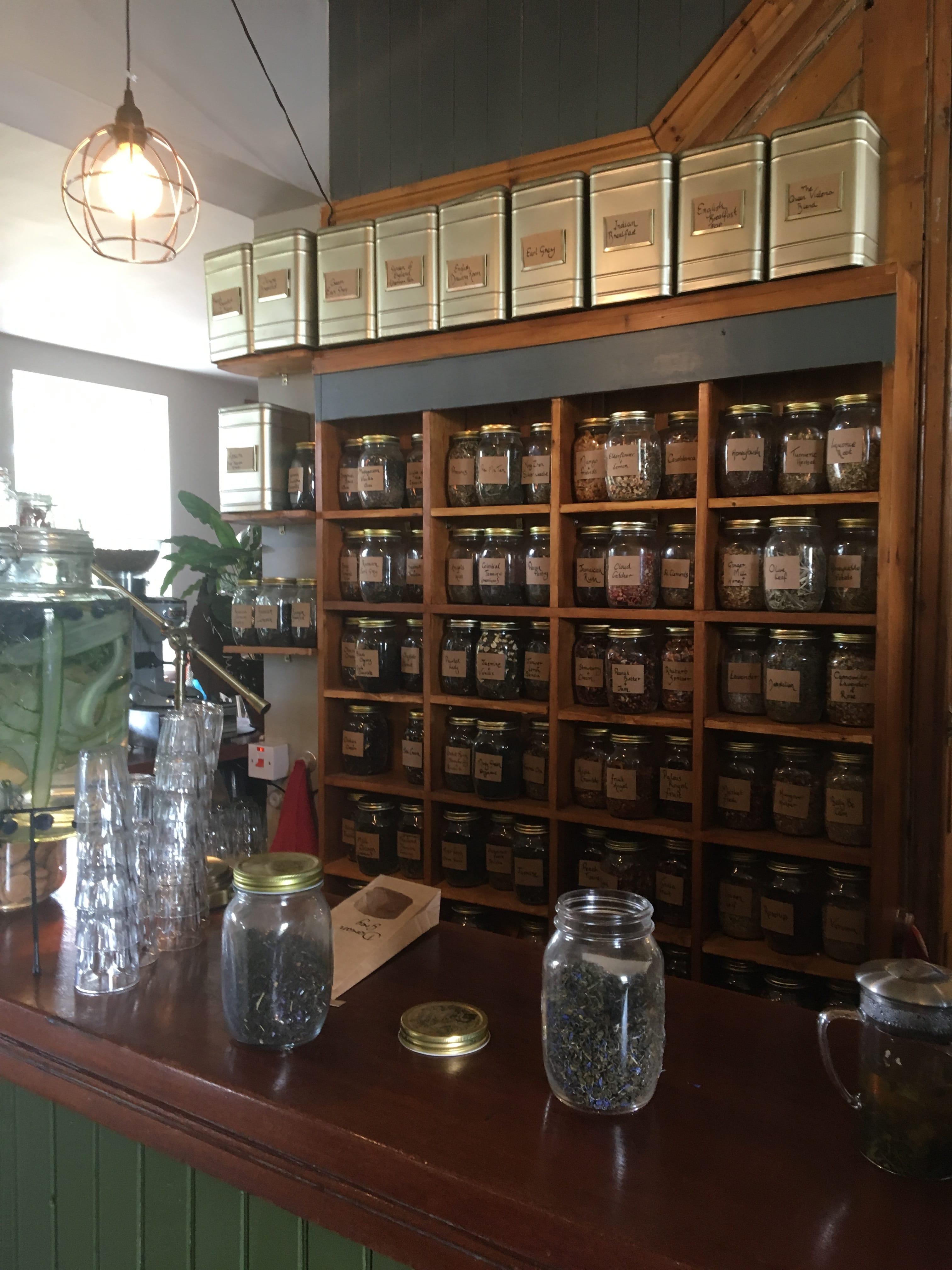 Meg and Claire talk me through the rules of making tea.
First you need a good teapot. The shape of the drinking vessel is very important whether it's tall or short, a bowl, cup or a mug. The material it's made from will affect the taste of the tea, so consider whether you prefer bone china or glass, or even clay which goes particularly well with green tea.
Now to the ceremony Claire craves to share. "Only ever leaf tea, never tea bags" says Claire. "Tea bags are filled with the scrapings and powder from the floor, it's not good quality tea."
Add your leaves to the pot to taste and fill with hot water (never boiling for green tea). Set your timer to allow the appropriate steeping period: 3 minutes for white and green teas; 5 minutes for black tea; and 7 minutes for herb or fruit teas. Claire encourages me to spend the time waiting for my tea to steep watching the leaves dance in the water. She's right when she describes it as "a moment of mindfulness" that appeals to children and adults alike.
Pour, add milk and sugar if you so wish, then take time to savour the flavour.
Flavours are abundant at The Sondes, with more than 130 teas and tisanes from all over the world from which to choose. With names like Silver Needle, Cloud Catcher, Enchanted Forest and Casablanca, it's difficult to choose which to try first.
Meg puts paid to some myths for me while I sip my Dorian Grey, a blend of strong Earl Grey with a touch of caramel. I can see why it has its name: the aroma alone is something you'd consider giving your soul for.
"First, you don't need to slurp your tea", explains Meg. "The steeping process releases the flavour and if you leave it for the requisite time, you'll obtain the maximum taste.
"Second, tea, whether it's caffeinated or not, counts towards your daily fluid intake."
Tea has numerous health benefits too. Olive tea is higher in antioxidants than any green tea. Varieties like Bamboo Leaf and Greek Mountain, herbal and fruit tisanes, are suitable for anyone who wishes to avoid caffeine.
Being extremely low in calories, tea can help weight loss. For anyone craving a sweet treat, Meg recommends trying one of their chocolate varieties: chocolate; chocolate and coconut; chocolate and orange; or chocolate and dark cherry. The piece de resistance in the chocolate parade is Night of the Iguana, a Belgian Chocolate Chai that brings together spices inspired by the Malabar Coast blended with rich white Belgian chocolate. The teas have the power to transport you to another place: Moroccan Mint served in a glass with rose oil takes you to the souk. Greek Mountain immerses you in a Mediterranean atmosphere. And let's face it, who doesn't like a good cup of Earl Grey?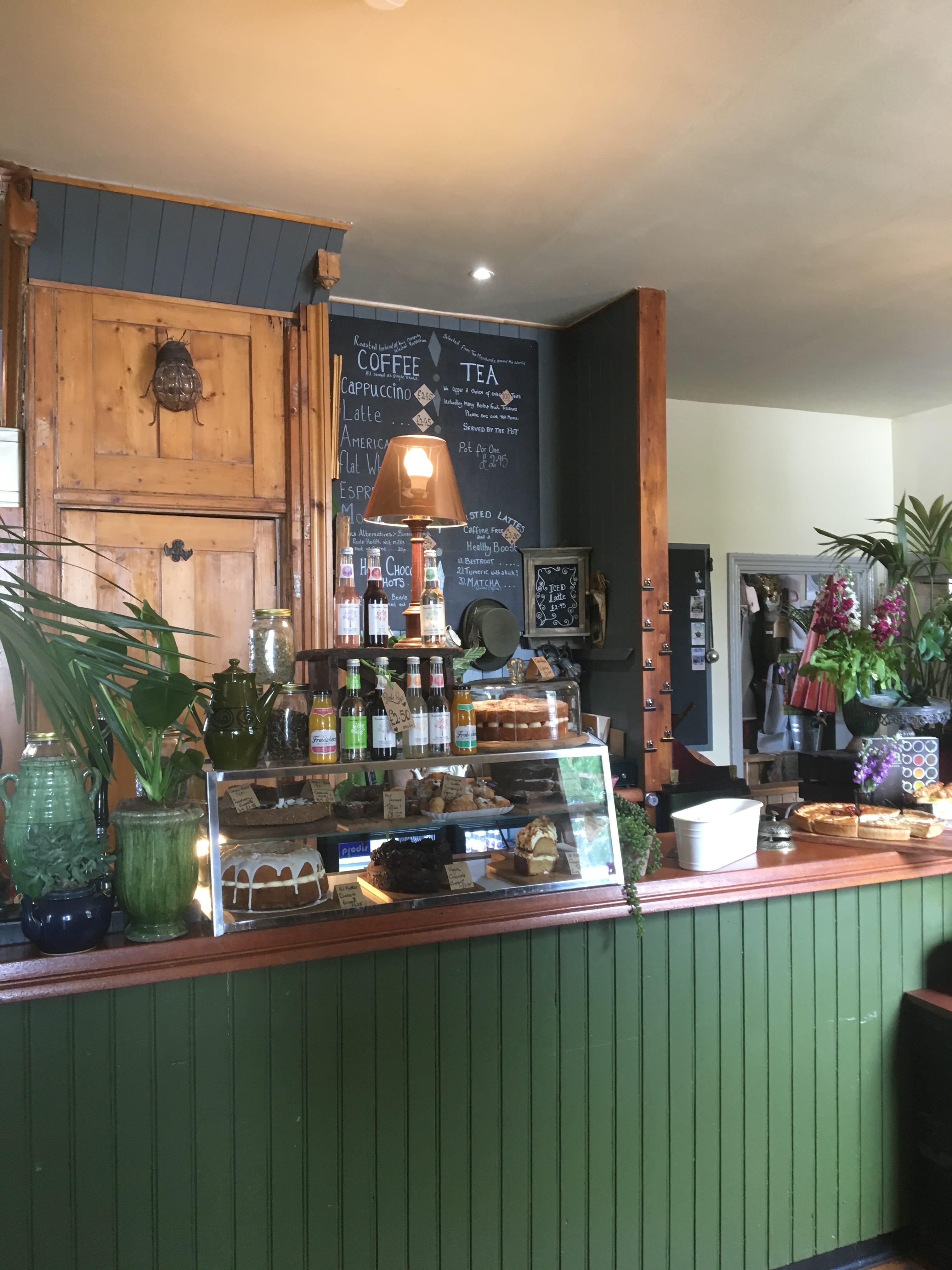 Meg is the green tea specialist, Claire the black and they share oolong. They like to guess which flavour tea will appeal to which guest and make recommendations when customers are startled by the choice available to them.
For a little fun, they recommend Eternally Nuts with its exquisite taste of almonds, hazelnut and apple; or Butter Truffle, a truly luxurious drink with cardamom and almond flakes.
Claire concludes: "Tea provides clarity, it's cleansing and fortifying. That's why the tea you drink at breakfast should differ from that you have in the afternoon. The perusal of the options of tea leaves available is part of the ritual.
"When you're choosing which tea to savour, it's important to think about how you feel, what sort of taste you crave and why. That way your tea will revive, satiate and fortify you."
For me, the ladies select three Earl Grey teas: Dorian Grey, which is infused with the deep flavour of caramel; Cream Earl Grey with its elegant, creamy vanilla twist; and Russian Earl Grey, black tea delicately flavoured with citrus and bergamot. I return home with a bag of each, black tea leaves contrasting with purple bergamot petals and threads of cream vanilla pod, ready to observe the ceremony of tea and enjoy the moment.
The Sondes Arms Tea House and General Store is located on Selling Road in Kent, ME13 9PL.
Telephone: 01227 752725
Facebook: @thesondesteahouse
Email: Claratys@aol.com
Opening hours: Tuesday to Saturday 10am-5pm, Sundays 10am-4pm, Closed Monday
For a drink recipe have a look at: Warm chai smoothie.