The French do it before pudding, with the last of the red wine. The British do it after pudding, sipping on a glass of port. Whether you're a pudding before cheese, or a cheese before pudding person, a good cheese board can round off a meal nicely.
Purists would say that the European way of dining, where the cheese is served after the main meal but before pudding, comes from Russian culture where cheese is placed before pudding so that the flavours aren't lost to a really sweet dish. Traditionally, cheese was not served with bread of biscuits, but enjoyed on its own merit. Italians will still frequently finish a meal with cheese and fruit – no bread, no biscuits.
There is a correct way to eat a cheese board: start with the least salty cheese and work up to the saltiest. And eating a piece of cheese after a meal is an excellent way to combat acid erosion – the alkali cheese neutralises acid.
How to assemble the perfect cheese board.
You don't need lots of cheese, but a good range of cheese is essential. Here's a little help.
The hard and firm
For a good, hard cheese, look no further than the national treasures of the British Isles. Hard cheeses have been pressed to remove as much whey and moisture from the curds as possible: this provides the texture and ensures a long-keeping product. The longer the maturing period, the stronger the cheese: 12 weeks for a mild cheddar, and more than two years for vintage cheddar.
TRY: Red Leicester, Double Gloucester, Derby, Malvern, Worcester, Hereford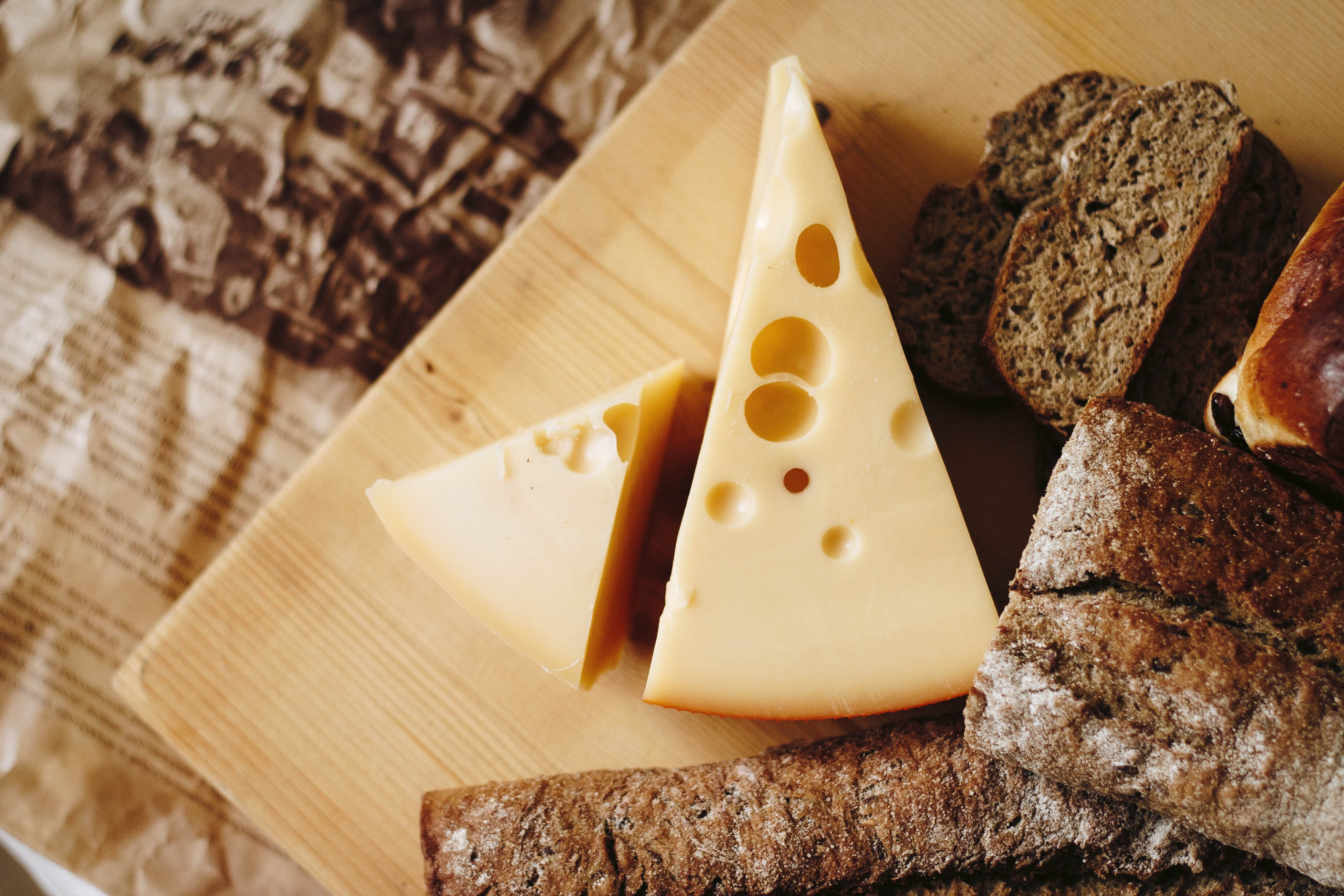 The hard and crumbly
These cheeses are sold as young versions – 4-8 weeks – of their firmer cousins, so you're guaranteed a fresh flavour and a crumbly texture.
TRY: Caerphilly, Lancashire, Wensleydale
The soft
Brie and Camembert are generic names that refer to the recipes by which they are made, and are available from UK producers. Cornish Country Larder near Newquay and Lubborn Cheese in Somerset have both been making award-winning white mould cheese for many years. Both cow and goat milk versions of the soft cheeses are available. Goats cheeses are delicate and pungent and are best matched with white wine, not red.
TRY: St Endellion (a very creamy brie), Raven's Oak, Pont Gar or Llawnroc Brie or camembert, Vulscombe goats cheesee, Cerney Pyramid
The blue
Regardless whether your blue preference is a soft Roquefort or a crumbly Danish Blue, all blue cheeses have penicillium roqueforti – a blue mould – that is added to the cheese during its production. Piercing the cheese with stainless steel needles allows air into the body of the cheese, which activates the mould (sprayed onto curds or added to milk at the start of the process). This method can produce a strong tasting cheese within a matter of months.
There are many famous, imported blues, but with more than 70 from the UK, there are plenty to try and many supermarkets have well-stocked deli counters offering an array of them.
TRY: Blue Stilton, Blue Cheshire, Shropshire Blue, Dovedale, Buxton Blue, Blacksticks Blue, Blue Leicester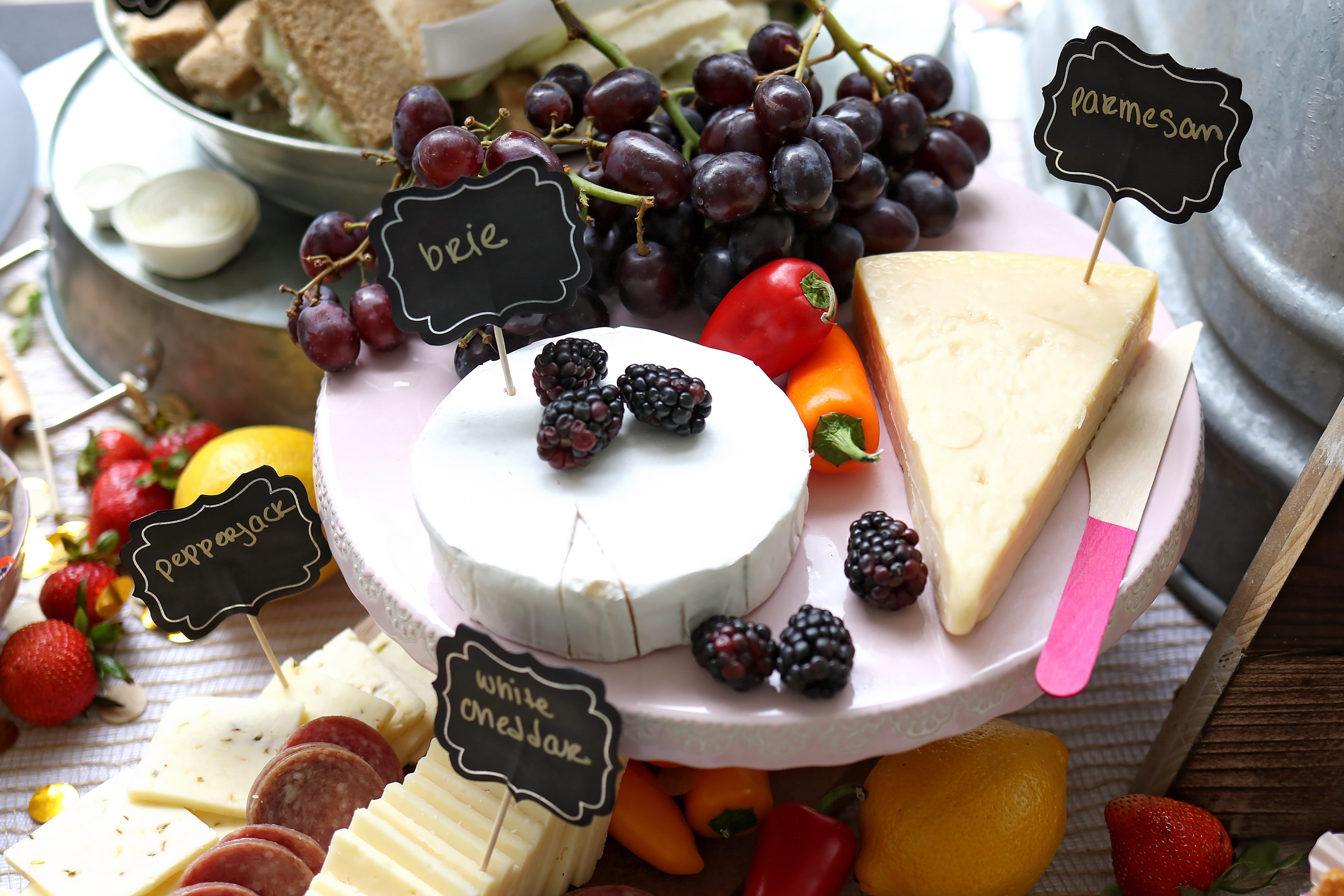 Accompaniments
Although traditionally cheese would have been enjoyed without pastry or bread, it's more usual to find crackers or biscuits available for your cheese course. Larger crackers work well for oozers such as brie and camembert. Oat biscuits or digestives are excellent with a soft goats' cheese or
Grapes and celery sticks, and the occasional chutney, are traditional accompaniments for cheese, but why not try something a little different to wow your guests as well as their taste buds. As unlikely as they may seem, these accompaniments are excellent foils for cheese:
Cubes of quince cheese
Plain chocolate
Organic unsulphured dried apricots
Cubes of nougat
Dates and raisins
Amaretto biscuits
Sugared almonds
Chocolate coffee beans
Clementines