Food bank workers Liz and Malcolm feature in a new awareness campaign by the Trussell Trust. The short film is backed by celebrities, including Liam Payne, Dawn French, and Emma Bunton, and over 10 million people have seen the film – starting a national debate about food banks.
Two workers from a Norfolk food bank have been praised by celebrities as "inspiring" and "amazing", for appearing in a high-profile awareness campaign by the Trussell Trust – backed by Liam Payne, Dawn French, and Emma Bunton.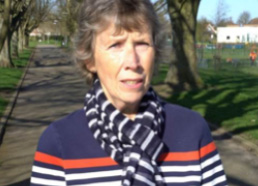 Liz Heath and Malcolm Brown, are two of sixteen UK food bank workers voicing a thought-provoking poem written by an anonymous mum, about how it feels to be judged for needing to use a food bank.
The campaign only launched in May, and the video in which Liz and Malcolm appear has already been viewed over 10 million times – starting a nationwide debate about whether it is acceptable for the world's fifth richest country to need food banks.
It comes after the charity revealed that last year its network of food banks provided a record 102,002 emergency food parcels for children in the East region.
The poet – writing under the pseudonym 'Anonymous Mother' – penned the poignant line 'I needed free food because I didn't have enough money, I didn't have enough food in my child's tummy'.
The two minutes 20-second-long video has been backed by a number of supporters of the Trussell Trust, including Liam Payne, Dawn French, and Emma Bunton.
The Trussell Trust supporter, Tamzin Outhwaite said: "This is just so heartbreaking. Hearing the Anonymous Mother's story told by Liz and Malcolm and the other amazing food bank volunteers, brought tears to my eyes. I hugged my kids so hard that night."
Supporter, Dom Joly added: "The reading of the poem is incredibly powerful. These Trussell Trust volunteers are so inspiring, and this message really does make you stop and think – what are we doing to need food banks in our country?"
Norwich's Liz Heath said: "It was a privilege to be a part of this campaign and help to share Anonymous Mother's important story of a parent with no other options. Heartbreakingly, it's a story far too familiar for our food bank, and the situation is getting worse."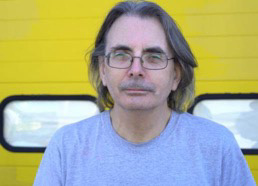 Of the celebrity recognition, Malcolm Brown said: "It was lovely to be invited to be a part of the campaign, but this is all about the Anonymous Mother, and every person like her across the UK. Too many people are being left behind, and – as the Anonymous Mother says – 'it doesn't have to be this way'".
Emma Revie, Chief Executive of the Trussell Trust, said: "We are so thankful to have such brilliant people, like Liz and Malcolm, throughout our network.
"But, food banks are not a long-term solution, and this poem needs to make all of us stop and really reflect on our situation in the UK.
"A situation where more and more people are unable to afford the basics in life. A situation that's simply not acceptable.
"But I think it's also important to focus on the hope in the poem too – when the mother's benefits were sorted, she didn't need to use a food bank again. With the right protection, at the right time, all of us would be able to afford the basics and not need to use a food bank.
"Poverty is not inevitable. Food banks are not a long-term solution. Together, we must do better. Together, we can create a hunger free future."
See the poem that is getting the nation talking at trusselltrust.org/share-the-poem.