Pumpkin carving and soup has long been a part of the Halloween tradition – the reason we carve faces (and the scarier the better), is to scare off evil spirits. And of the 10 million pumpkins grown each year in the UK, a fair few will be carved in readiness for the festival of All Hallows' Eve on 31 October. If you're carving at home, you'll end up with a pile of pumpkin flesh once you've hollowed out your squash. Don't throw it away! Here are two recipes – one sweet, one savoury – you can use it for that are so easy, it's scary!
If your recipe calls for pumpkin puree, you can make your own: simply boil until the flesh is tender when pierced with a knife. The blitz it in a blender or food processor until smooth.
Be aware… both recipes call for cauldrons…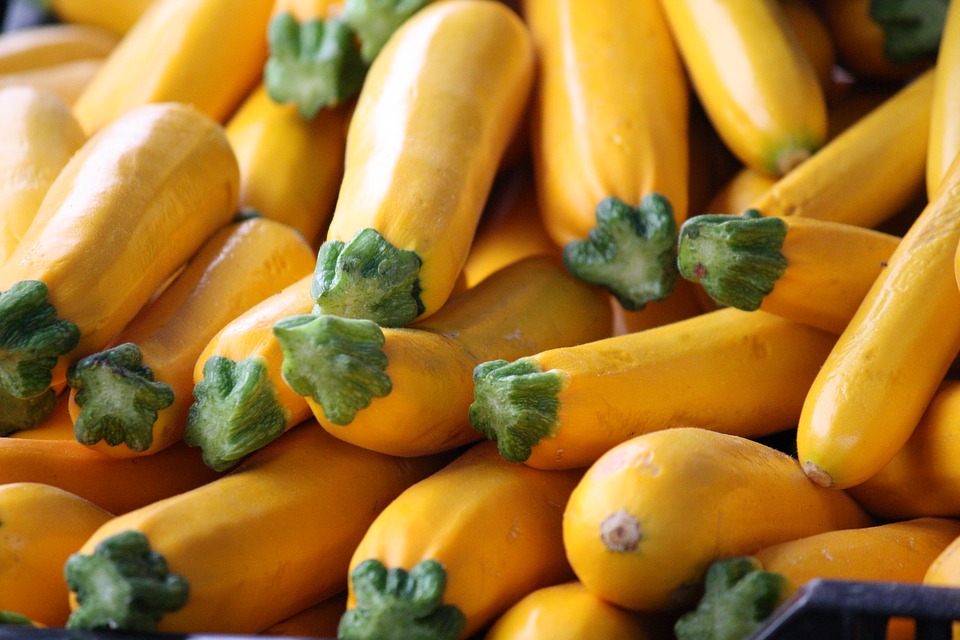 Don't panic, there's nothing to be scared of here. Because the risotto is baked, there's no endless pouring and stirring at the stove required. Simply pop it in the oven. It will have a slightly different texture to traditionally-slaved over risotto, but it's worth it for the ease of this recipe.
Preheat your oven to 180C
In a large ovenproof cauldron (pot), heat 2 tablespoons of olive oil over a medium heat.
Add one diced onion, two chopped garlic cloves and cook until transparent.
Add 10 sage leaves (you may prefer oregano, parsley or thyme, or even bouquet garni) and cook for a further minute.
Add 1 1/2 cups of risotto rice (arborio) and stir well until the rice grains are coated with the olive oil
Add 1/4 cup of white wine and cook for a minute, until the liquid evaporates (replace with equivalent stock if you prefer)
Add 600g diced pumpkin (pre-roast for a nuttier flavour) and 3 1/2 cups of stock (chicken or vegetable), and bring to the boil.
Cover the dish tightly and bake for 20 minutes – check the rice is cooked through. It may need a further 5-15 minutes, depending on the consistency you have. It will be very wet, but don't worry, the next stage will sort that out.
Add 2 tablespoons of butter and plenty of grated parmesan – the more you add, the creamier your risotto will be. Stir until the pumpkin turns into a puree and blends with the risotto rice. If need be, add a splash of boiled water.
Season to taste, serve with parsley and parmesan, and enjoy!
Try adding ingredients to transform this into a complete meal – chicken should be added when the onion is translucent, and should be cooked until it is white. Spinach can be added at the end, when you are seasoning.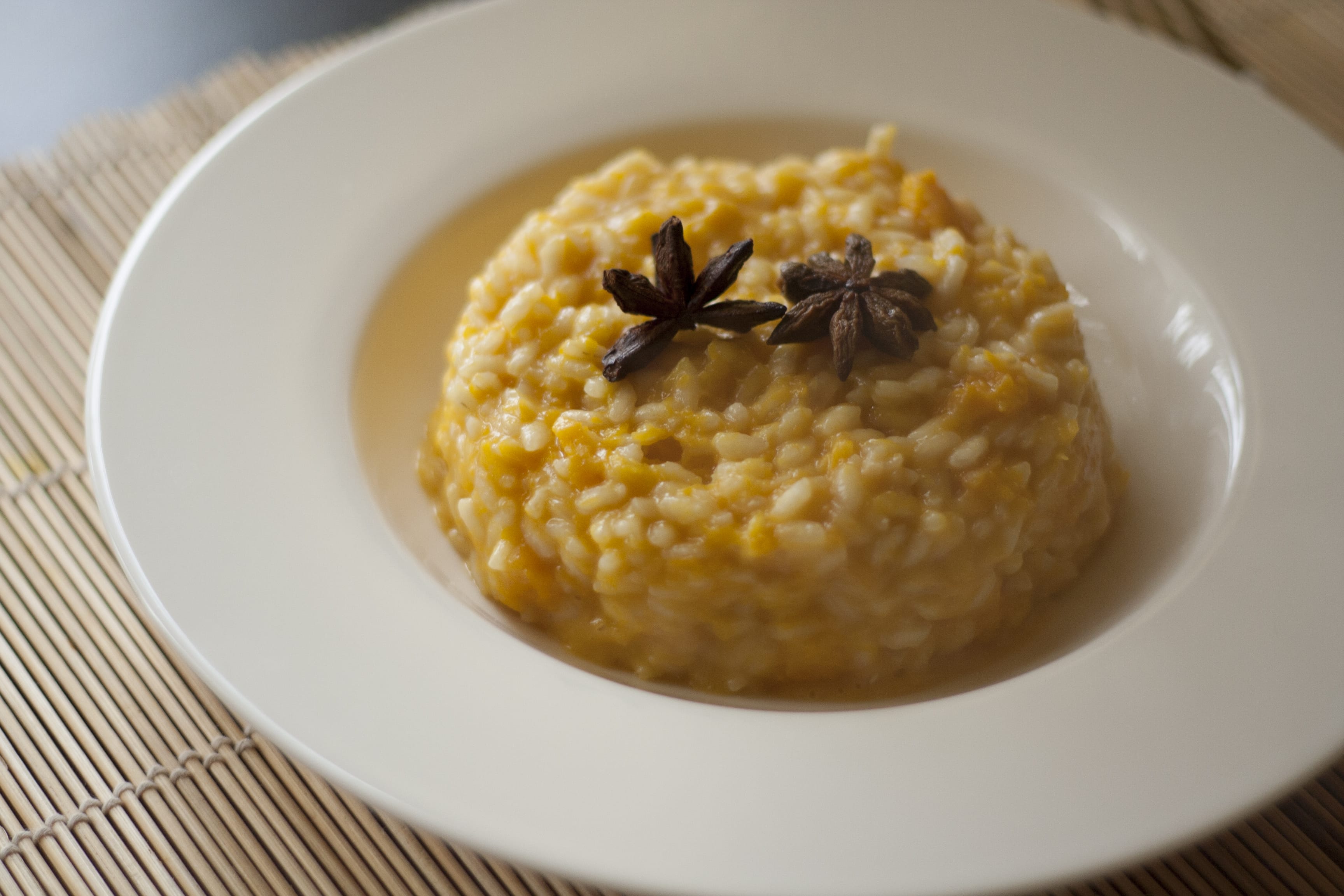 Pumpkin Dump Cake
While the title may be a little off-putting, it actually refers to the fact that all the ingredients are dumped into a pan and baked.
Mix together 850 grams (30 ounces) of pumpkin puree, 340 grams of evaporated milk, three eggs, a cup of white sugar and three teaspoons of cinnamon until well blended.
Spread the mixture in the bottom of a greased baking cauldron (dish).
Mix together 6 ounces each of margarine (or butter), self raising flour and caster sugar.
Add three eggs and 3/4 teaspoon of baking powder and mix until blended.
Spread the mixture on top of the pumpkin mix.
Add a cup of chopped pecans (optional) and then pour over 5 ounces of melted butter.
Bake in a pre-heated oven at 180C for approximately 50 minutes.
Cool completely and serve with ice cream or cream.