Craving for something crispy, spicy, sweet or tangy? Don't think twice about hitting the streets to taste some of the mouth-watering street foods! No matter where you travel, they indulge you in the traditions and cultures and tantalise your taste buds. Here are the top picks for the hard to resist street foods from around the world.
---
Tacos – Mexico
Tacos, a traditional Mexican delicacy, is a wheat or corn tortilla topped with either beef, chicken or fish, onions, Tabasco, lettuce and coriander. In every nook and corner of Mexico's streets, you will find this hand-eaten goodie. Try the most popular of them all, taco al pastor, a tortilla filled with spiced grilled pork topped with salsa.
Jerk Chicken – Jamaica
This Jamaican origin is grilled chicken marinated with thyme, ginger, allspice, spring onions and scotch bonnet chillies. You'll love the smokiness of the chicken, the slightly sweet and spicy sauce and this finger-licking dish will leave you wanting for more.
Halo-Halo – Philippines
A bowl of halo-halo will surely make your day. Ideal on a hot and sunny day, this colourful dessert is made up of milk, coconut, boiled red beans, sago, fruits and ice cream.
Pad Thai – Thailand
This authentic Thai speciality is stir-fried noodles seasoned with chilli, garlic and tamarind served with either chicken or prawns. If you visit Thailand, don't forget to try this delicious dish.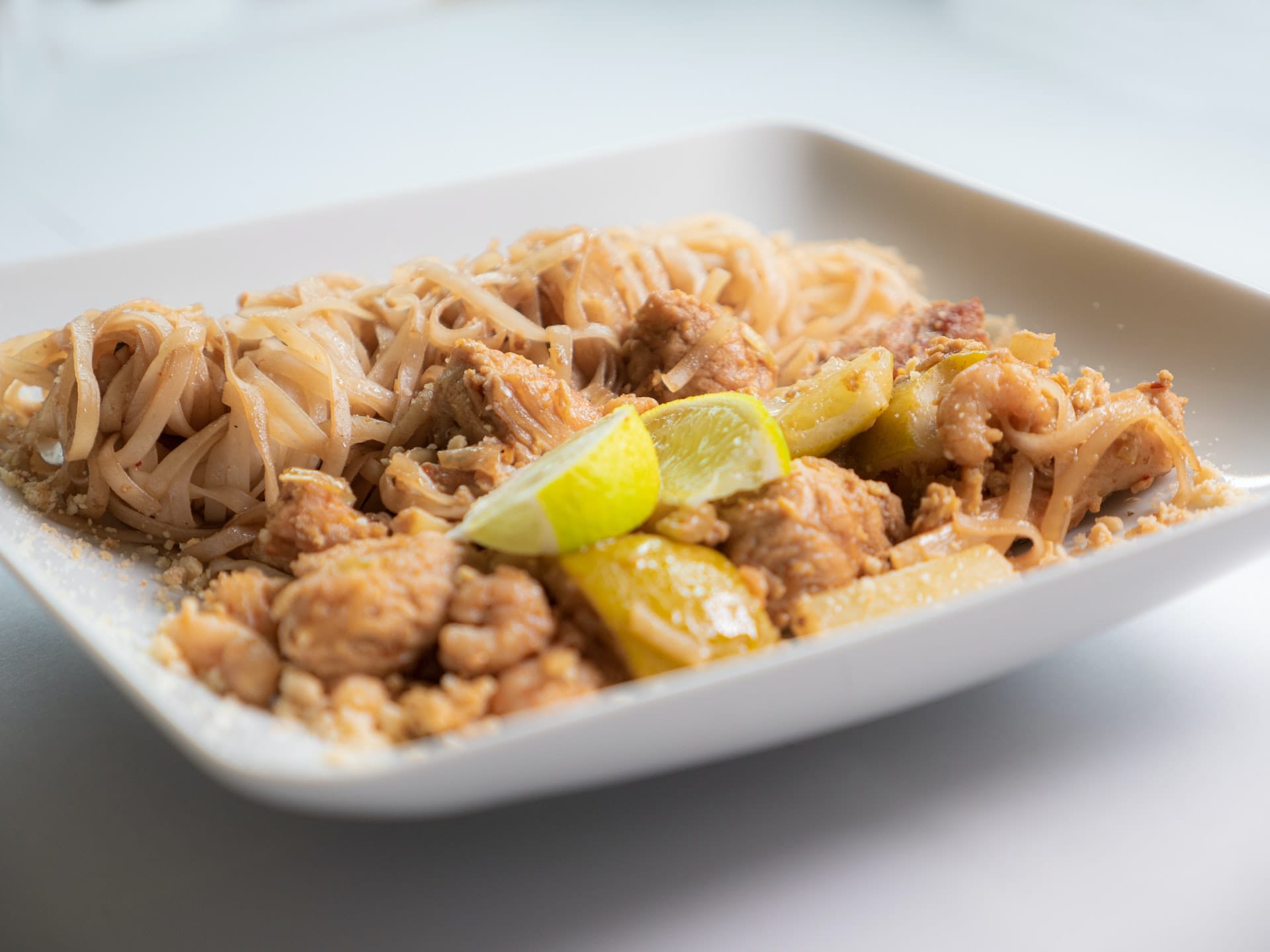 Kottu – Sri Lanka
Originating from the eastern province of Batticaloa, kottu is loved by many. Kottu in other words, 'chopped roti' is flatbread cut into smaller pieces with the use of two metal blades. Meat varieties, vegetables, eggs, green chillies and spices are added to the chopped flatbread and combined with mostly chicken gravy. If you hear the clang of the two blades when in Sri Lanka, that's where you will find kottu.
Gelato – Italy
Who doesn't love ice cream? But, gelato, the Italian favourite, is not the same as ice cream. It is a creamy yet lighter version of ice cream. Check out the flavours of Stracciatella with chocolate shavings and pistachio if you are going for one.
Poutine – Canada
Originating from Quebec, this dish dates back to the 1950s. Poutine is a handful of French fries topped with gravy and cheese curd. Sounds delicious right? You will find this dish in Canadian street food carts and if you come across them anywhere in the streets don't hesitate to try them. Trust me, you'll go for another serving.
Churros – Spain
Churros are especially for those with a sweet palate. They are deep-fried dough sticks, crunchy on the outside and soft on the inside covered in cinnamon sugar. You dip them in hot chocolate and eat. They taste like heaven right? They are super simple to make and are great for a late-evening snack.
Empanadas – Argentina
Have you ever tried an empanada? Well, you've got to. An empanada is a pastry in the shape of a crescent with a meat or vegetable filling. If you are a lover of all things savoury, you will surely love empanadas. It is believed that immigrants from Northern Spain introduced empanadas to Argentina.
Ceviche – Peru
You just cannot miss tasting this dish when in Peru. Renowned as the national dish of Peru, ceviche celebrates fish. Raw fish is marinated with chillies, salt, lime juice and is combined with tomatoes, Tabasco and onions. If you come across sea bass ceviche taste and see. The sweetness of the sweet potatoes and sweet corn perfectly cut through the tanginess of the marinated raw fish.
Currywurst – Germany
Currywurst is a quick snack for the busier ones. This dish has evolved so much from being a 'poor man's steak' to a popular street food sold across Germany. Mustard sauce and ketchup seasoned with curry powder are poured over a generous portion of crunchy French fries and some chopped fried pork sausages. The spicy, sweet and smoky flavours of this dish are why people love this dish.
Bunny Chow – South Africa
Relax. This street food doesn't have anything to do with bunnies. Bunny Chow is a loaf of bread cut in the middle and filled with either a delicious chicken curry or a mutton curry. It is not hard to find this treat on the streets of South Africa, especially in Durban.
Pretzels – United States of America
Pretzels are baked bread twisted into a knot-like shape. Flour, yeast, water, and salt are used to form the bread. The soft buttery texture of the golden pretzels is a delight to your taste buds. So if you get a chance, try them without fail.
Pani Puri – India
Looking for a crispy treat? You might have heard of this one, but have you tried one? Pani Puri or popularly known as gupchup, golgappa or phuchka is a very famous street food sold in the Indian subcontinent. Hollowed fried dough balls are filled with boiled potatoes, chickpeas, onions, coriander chutney and soaked in pudina pani which is made of spicy and sour mint-flavoured water.
Bubble Tea – Taiwan
Bubble tea, also popularly known as boba tea or pearl tea, quenches your thirst instantly. This delicious drink originated in Taichung, dates back to the 1980s and has evolved since then. A typical bubble tea is a mixture of milk and some chewy tapioca balls, but they also come in a variety of flavours including custard pudding, passion, classic milk tea, honeydew, mango and grass jelly. When you take a sip expect to get surprised. The tapioca balls burst out and melt in your mouth.
Crepes – Paris
Don't leave Paris without having a crepe. They are extremely popular in Paris and you can easily satisfy your sweet or savoury cravings as this delight is sold throughout the city day and night. Flour is the hero ingredient and the crepes are stuffed with meat, eggs, ham and cheese or topped with cream and ice cream.
These quick and almost cheap eats and drinks put a smile on your face whether they be savoury or sweet. You just have got to try them to love them! So, skip the sit-down dinners this time and hit the streets to enjoy the best of street food.