Every person and relationship is different. Many see Valentine's Day as an irritating con, forcing couples to spend money simply because it's the 14th of February, whilst others embrace the romance and serenade their loved one with flowers, chocolates, a card and gifts. Whether you're a true romantic at heart or someone who dislikes the concept of spending money on a labelled day, why not treat your partner to a lovely home cooked meal anyway? You don't have to spend a lot of money or even do anything too out of the ordinary, but with a bit of creative thinking, you can show your loved one what they mean by making a special effort in the kitchen – after all, staying in is the new going out!
Here's a list of cooking ideas that'll earn you brownie points without the need to order flowers, book a table, or buy a pointless heart-shaped gift…
Buttery Chilli Prawns
The greatest thing about seafood is its versatility and shareable presentation; nothing conveys intimacy and romance than sharing delicate, fresh seafood together.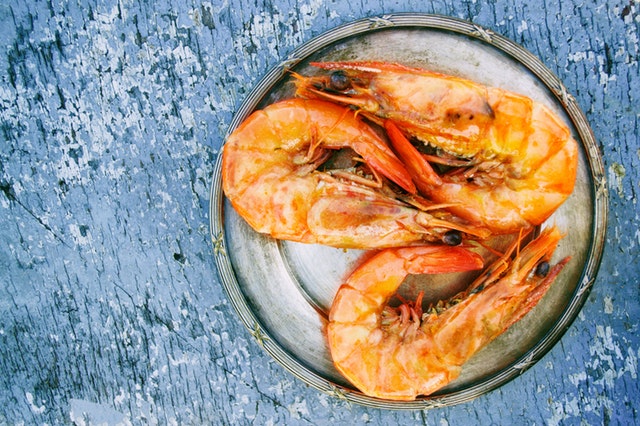 Ingredients
2 tbsp olive oil
25g butter
1/2 tsp paprika
3 garlic cloves, chopped finely
1 red chilli, chopped finely
12 large king prawns with shells
parsley, chopped finely
juice 1 lemon
Method
1.) In a large frying pan, melt together the oil and butter before adding the chilli, paprika, and chopped garlic. Fry on medium/low heat for 1 – 2 minutes or until the mixture turns slightly golden. Turn up the heat slightly and add the king prawns and fry until they turn a deep pink. Remove from the heat, and stir in the parsley and lemon juice and then season.
2.) Place a finger bowl on the table with some lemon slices in, and a bowl for excess shells.
Rib-Eye Steak, Chilli Butter, and Homemade Chips
Put together this stylish main course to create a Valentine's Day feast for your loved one; you can't go wrong with a tender steak and homemade chunky chips.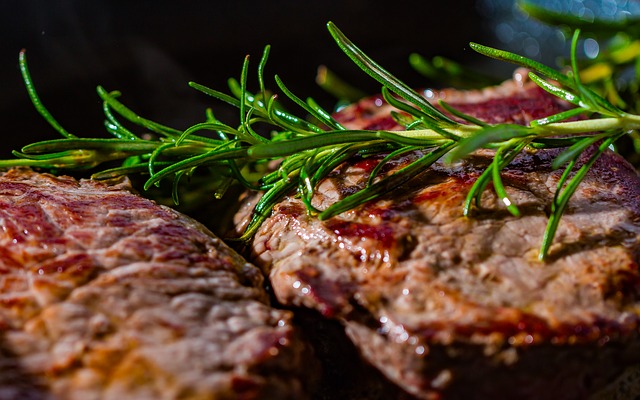 Ingredients
50g butter, softened
1 tbsp parsley, chopped finely
1 red chilli, chopped finely
tbsp olive oil
1/2 lemon juice and zest
2 large rib-eye steaks
tbsp butter
For the chips
450g potatoes, cut into chunky chips
1 tsp thyme leaves
1 garlic clove, crushed
2 tbsp olive oil
Method
1.) To make the chilli butter, mash the parsley into the chilli and butter, add a little lemon zest and a squeeze of juice. Season, and then chill until solid again.
2.) Heat your oven to 180C fan (or gas 6). To make your chips, place all the ingredients on a baking tray before seasoning. Roast the chips for approximately 40 minutes, or until crisp and golden.
3.) In a frying pan heat the olive oil, and add the butter and seasoned steaks. Fry the steaks on each side for 2 – 4 minutes. Transfer to plates before adding the chips, and topping each steak with the chilli butter.
Cheese Fondue 
Indulge you and your date in this cheesy fondue which has a splash of delicate white wine to create a rich, creamy dipping sauce.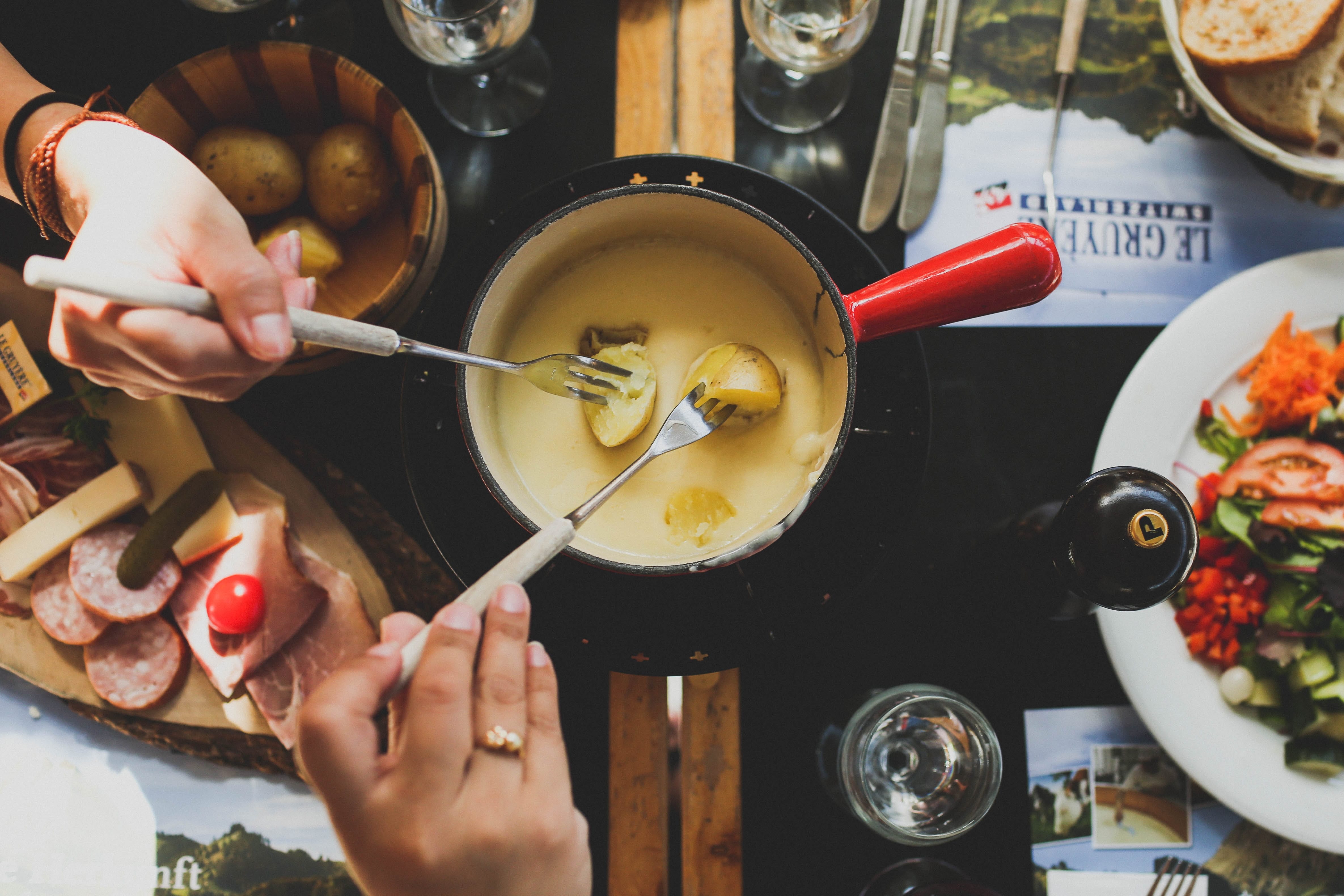 Ingredients
450g cheddar cheese, grated
450g Gruyère cheese, grated
125ml white wine
1 tsp cornflour
50ml kirsch
Method
1.) In a large saucepan, heat the wine before adding the cheese a handful at a time – remember to keep stirring. When the cheese has melted, add the cornflour and kirsch, stir until entirely smooth.
2.) Serve in the centre of the table with chunks of potato or baguette for dunking.
Chocolate Pecan Fondant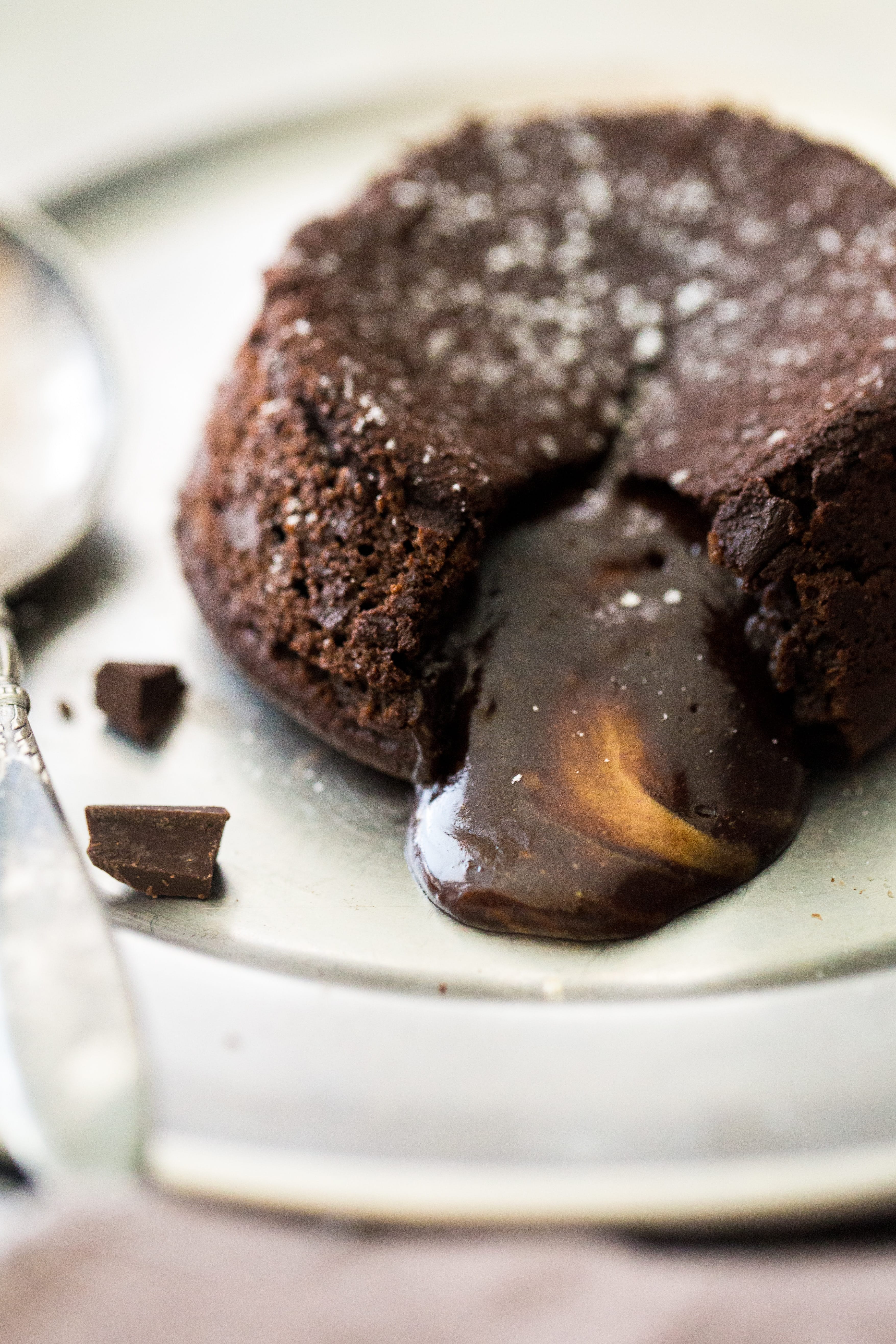 It's time for dessert, so why not treat your sweetheart to this sweet treat? These fondants are rich and chocolately, making them perfect for your dinner date.
Ingredients
Cocoa powder
150g dark chocolate, chopped
1 egg, beaten
50g butter, plus extra for greasing
2 tbsp pecan nuts, toasted and chopped
2 tbsp plain flour
1 tbsp golden caster sugar
Method
1.) Heat your oven to 200C fan (or gas 7). Grease the pudding basins with butter before dusting with the cocoa powder. In a bowl, melt together the butter and chocolate over simmering water. Gradually stir in the egg, then add the flour, sugar, nuts, and a pinch of salt until combined and still runny.
2.) Divide your mixture between your pudding basins (they should be around 200ml in capacity). Either chill for the next day, or bake them for 15 – 18 minutes. Once cooked, turn onto plates and serve with cream or ice cream. They should still be gooey in the middle.
Raspberry & Passion Fruit Martini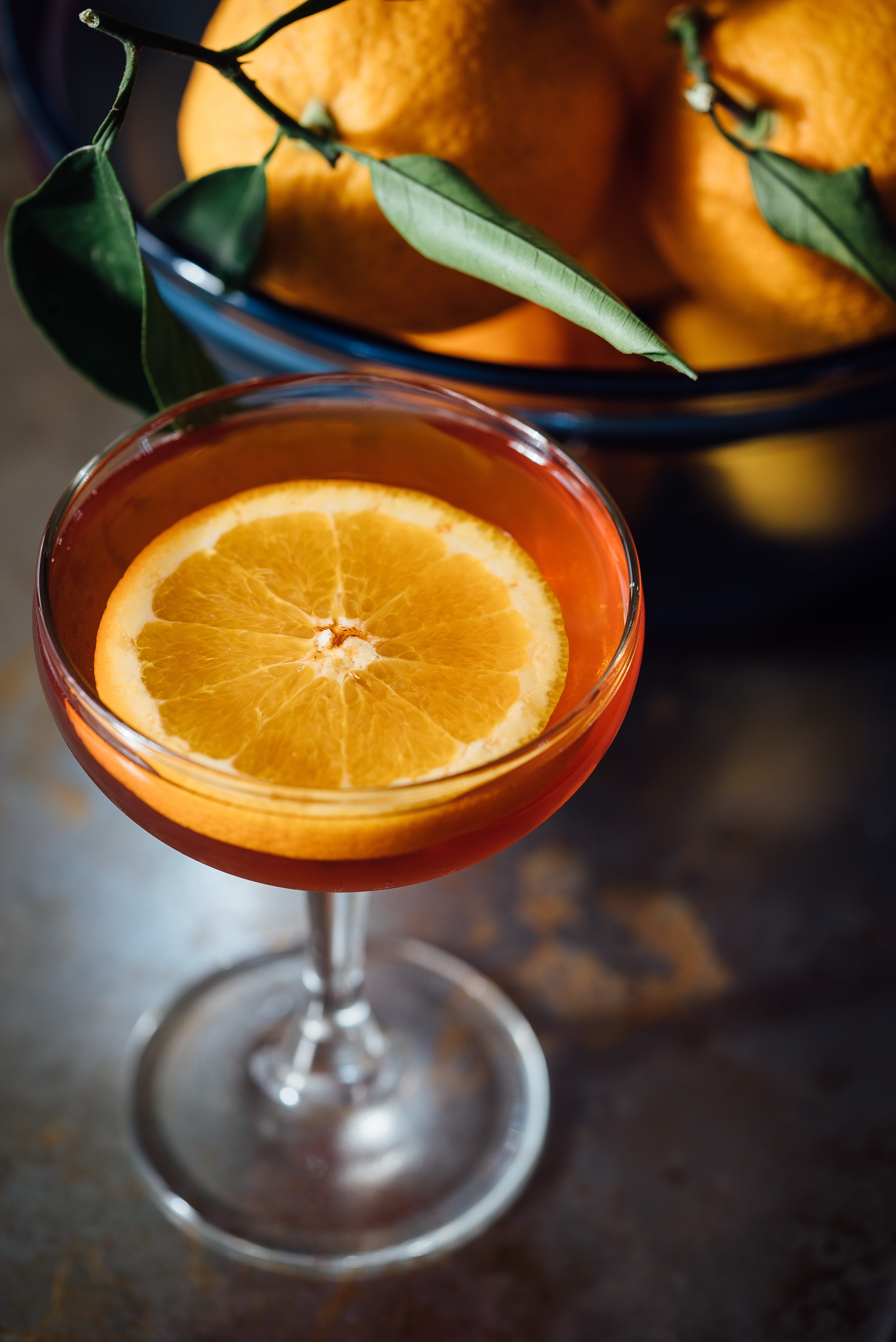 Add some passion to the evening with this simple fruity vodka martini for two – it's perfect for a romantic meal, and makes an interesting change from your standard glass of red wine…
Ingredients
handful ice
1/2 passion fruit/orange slice
100ml vodka
50ml passion fruit juice
1 tbsp raspberry liqueur
Method
1.) In a cocktail shaker or large jug, simply mix the vodka, raspberry liqueur, passion fruit juice, and ice together.
2.) Strain the mixture into two chilled martini glasses and garnish with a floating passion fruit half or an orange slice (optional).
Champage & Raspberry Possets
The delicate sweetness of raspberries is complimented nicely in this dessert by the dry fizz of the champagne. And it's a pretty pink for Valentine's Day!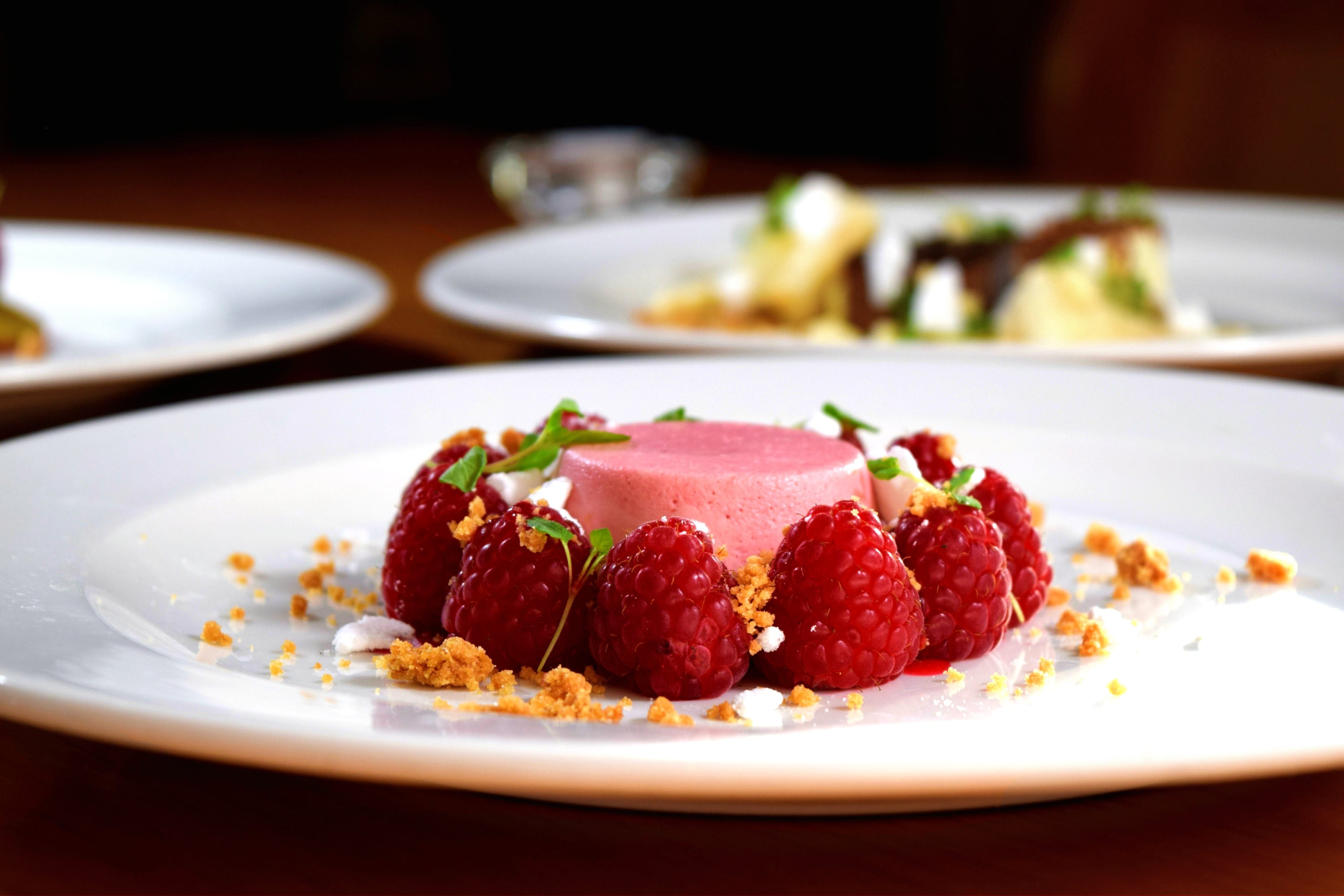 Ingredients
2 tbsp champagne (buy a bottle and have a glass over dinner!)
140g frozen raspberries, defrosted
200ml double cream
4 tbsp golden caster sugar
handful fresh raspberries to garnish
Method
1.) In a blender, combine the champagne and raspberries until you're left with a smooth purée. Using a spatula, strain the mixture through a sieve to discard of the seeds.
2.) In a saucepan, gently warm the sugar and cream until the sugar melts. Bring to the boil for approximately 20 minutes while stirring constantly. Take it off the heat and stir in the purée. Leave to cool for 15 minutes before dividing the mixture between two small glasses or pots. Leave to chill in the fridge for two hours.
3.) Before serving, add some fresh raspberries on top, and serve with shortbread biscuits.
Strawberry Sauce Pancakes
Who said pancakes were just for breakfast? Cut them into hearts and add a pink sauce of some kind, and you'll have yourself the perfect Valentine's Day dessert!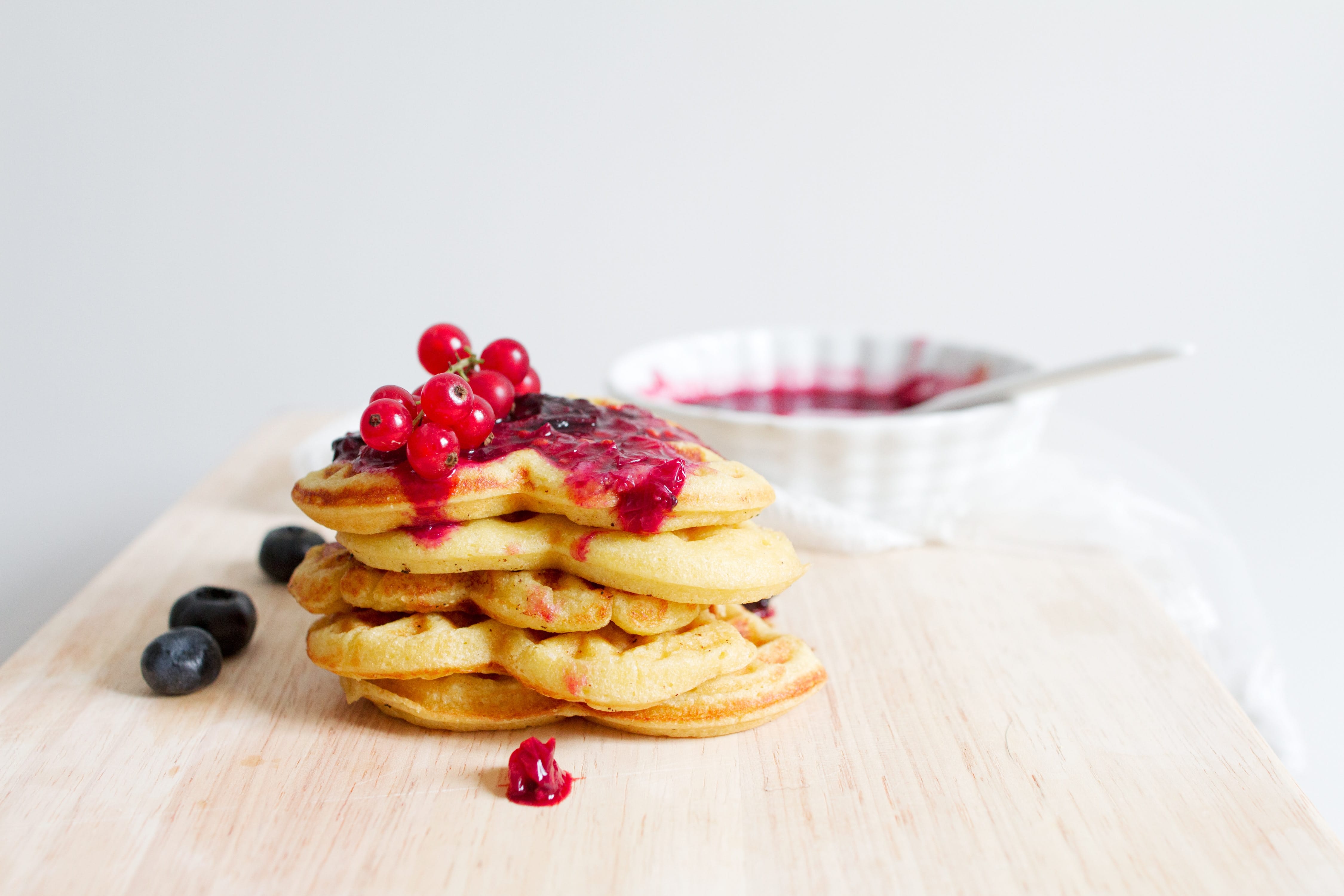 Ingredients
1 cup plain flour
1 tbsp sugar
1 egg, beaten
2 tbsp vegetable oil
1 tsp baking powder
230ml milk
For the sauce
2 cups strawberries
2 tbsp cornstarch
5 cups sugar
2 tbsp water
Method
1.) In a large bowl/jug, combine the sugar, flour, and baking powder. In another bowl, whisk together the milk, egg, and oil before whisking it into the dry ingredients. To cook, pour the 1/4 cups of batter onto a hot, slightly greased frying pan. When bubbles form, flip the pancake. Cook each pancake until a nice golden colour forms.
2.) For the sauce, chop your strawberries and add them to a saucepan on medium heat along with the 5 cups of sugar. Mash the strawberries with a potato masher to release the juices. Mix together the cornstarch and water before adding to the strawberry mixture. Simmer until thick, and then strain the sauce if you're not a fan of lumps!